DePauw Shares Distinction of Being USA's Top Small College Contributing Alumni Talent to Teach For America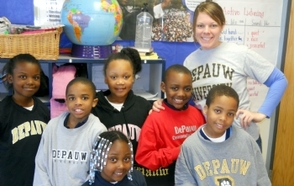 September 8, 2014
DePauw University and Spelman College are the top small colleges in the United States for graduates participating in Teach For America this year. The organization announced today that DePauw and Spelman each have 20 graduates in TFA's 2014 corps.
Corps members are top college graduates and professionals who commit to teach in urban and rural public schools and become lifelong leaders in expanding educational opportunity.

Among large schools, the University of Michigan contributed the greatest number of alumni to the corps, with 73 graduates beginning their Teach For America commitment this fall. Howard University topped medium-sized schools, contributing 40 alumni.
DePauw is consistently among the nation's top contributors to TFA and has had almost 170 alumni serve as corps members since the program's inception in 1990.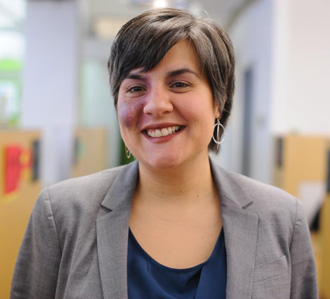 "We're incredibly grateful for the wide range of colleges, universities, and professional backgrounds that our corps members are coming from," notes Elisa Villanueva Beard, co-chief executive officer of Teach For America and 1998 graduate of DePauw. "This is our most diverse corps yet -- we really value the breadth of experience and identity that they'll bring to the classroom."
This year, half of corps members identify as people of color, Villanueva Beard points out.
A total of 5,300 individuals are joining Teach For America as part of the 2014 corps. Together with the 2013 corps, they make up 10,600 corps members leading high-need classrooms in 50 regions that span 35 states and the District of Columbia. Two-thirds of Teach For America's 2014 corps are graduating seniors from the class of 2014 and one-third are individuals with professional experience. They represent more than 850 colleges and universities across the country.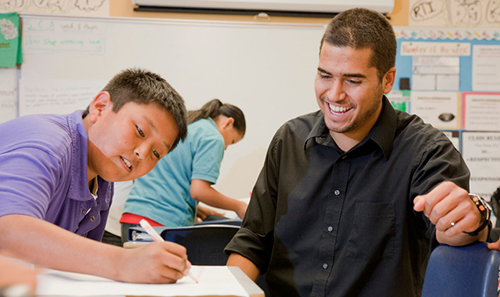 In addition, Teach For America's network of more than 37,000 alumni continue to work toward educational equity, with 86 percent working full-time in education or with low-income communities.
Read more here.
Elisa Villanueva Beard delivered the principal address to DePauw's Class of 2013 and was presented with the University's Distinguished Young Alumni Award. A summary of her remarks is available here; video of the speech is embedded below.
Back