Public Trust in Media is Important for Our Democracy, Prof. Jeff McCall '76 Tells TV's O'Reilly Factor
September 18, 2014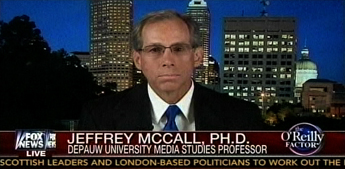 "I think we need to think about the lack of trust in the media as being very bad for our democracy," Jeff McCall, professor of communication at DePauw University, said on Fox News Channel's O'Reilly Factor tonight. Dr. McCall was on the program to discuss a new Gallup poll, which finds that 60% of Americans generally lack trust in the media. He was joined in the discussion by Paul Farhi, media reporter for the Washington Post.
"Citizens need information, they need to get it from the media," McCall told the program, which has the most viewers on cable television. "The First Amendment was set up to create a media that served as a surrogate role for the public, and if the public is not engaged and they move on and they're not consuming news and they're only getting news from Facebook or about pop culture or things like that, it's really a disservice and it hurts our democracy a lot."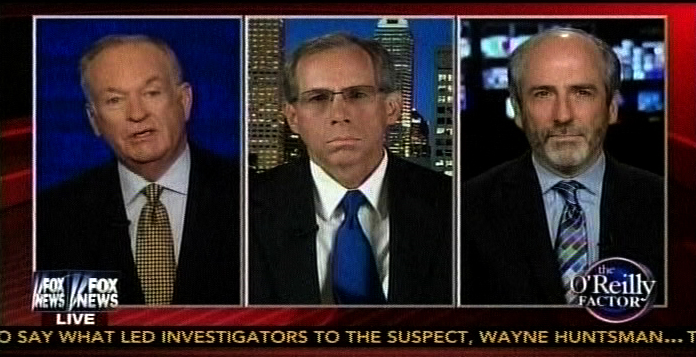 The professor -- author of the book Viewer Discretion Advised: Taking Control of Mass Media Influences -- also noted, "The public perceives the media as biased, and it's hard to put a lot of trust in the media if you perceive them as biased. A lot of citizens feel that commentary and analysis are filtering into the straight news programming."
The appearance marked Professor McCall's 13th on the program. The segment is embedded below.
A former journalist and a 1976 graduate of DePauw, Jeffrey M. McCall is faculty adviser to DePauw's student radio station, WGRE.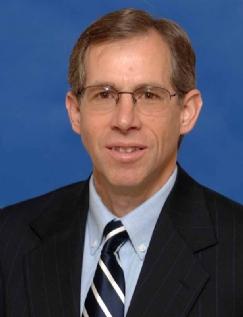 He is regularly called upon to discuss media matters in major publications and has been cited in more than 100 newspapers, including an Arizona Republic look at upcoming reality-based films. On September 2, he talked with Indianapolis Fox affiliate WXIN about the terrorist group ISIS. He's also quoted in the latest edition of Bizvoice on the role technology now plays in political campaigns.
Source: Fox News Channel
Back