DePauw's Hubbard Center is Preparing Students for Success in a Changing World, Writes Dean Raj Bellani
September 25, 2014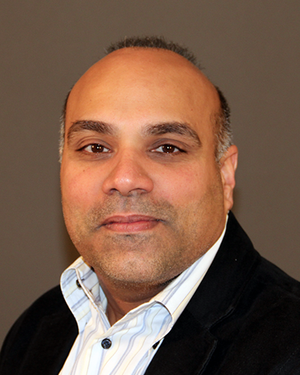 "As freshmen settle in on college campuses in Indiana and around the country this fall, they have many things on their minds about the exciting potential for their next four years," writes Raj Bellani in a column published in Indiana's Kokomo Tribune. "Typically, however, very few of the new college students are thinking about what is arguably the most important thing for their future: a plan for their life and careers after graduation."
Bellani, dean of experiential learning and career planning at DePauw University, declares that there's "a growing awareness among colleges nationally that, in addition to providing a high-quality academic experience, more needs to be done to prepare students for how to apply their knowledge and skills after graduation. As a result, the traditional role of a career services office is no longer effective, both because students tend to visit such an office neither early nor often enough and because that type of office has historically been thought of as a placement office, simply matching students to employers."
He notes, "This fall, DePauw University engaged freshmen in thinking about their post-graduation plans, beginning with the second day of orientation. Already in the short
time since, deans have had lunch and talked with all freshmen in small groups to discuss their academic and professional plans. Forty young alumni returned to campus to speak with freshmen and share valuable insights about their experiences prior to and after graduation. Thus, freshmen have already begun networking. In DePauw's Hubbard Center for Student Engagement, staff begin to work with students even in their first semester. From internship planning to off-campus study, or research opportunities, staff and faculty help students plan their experiences in ways that connect to the classroom. They also layer in pre-med and pre-law advising, or guidance about applying for graduate school."
Dean Bellani asserts, "That is just the start. Our goal is for students to discover, prepare and connect with their future plans through all four years as undergraduate students. The Sophomore Institute introduces students to professional skills development. Programs in the junior and senior years build on those experiences."
His column concludes, "We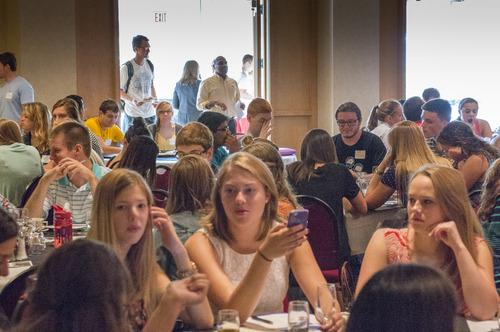 know that colleges must educate students not only for their first job, but also for their second, fifth or 10th jobs. Today's world is ever changing; industries evolve and many future careers have yet to be defined. Students need to be prepared to navigate that world."
The complete essay is available at the Tribune's website (a subscription may be required).
Learn more about the Kathryn Fortune Hubbard Center for Student Engagement in this previous story or by clicking here.
Source: Kokomo Tribune
Back