Upcoming Election Unlikely to Change "Dysfunction and Lack of Productivity" of Congress, Observes Lee Hamilton '52
October 2, 2014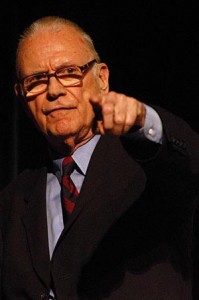 "The Congress that just recessed until after the elections makes the 80th -- the one that Harry Truman blasted as 'do-nothing' -- look like a paragon of productivity," observes Lee Hamilton. The veteran statesman and 1952 graduate of DePauw University adds, "This year's members did manage to avoid a shutdown, but that's about all. Congressional leaders spent the better part of the year avoiding tough votes."
In a newspaper column, Hamilton writes, "They didn't pass an annual budget. They made no pretense of weighing U.S. policy against ISIS or, really, any other foreign or defense policy issue. They didn't tackle immigration reform, climate change, tax reform, the minimum wage or domestic surveillance. They passed fewer bills than any other Congress in 60 years. In the three-and-a-half months between the beginning of August and mid-November, they'll have been in session all of 10 days."
Adds the Democrat who served 34 years in the U.S. House of Representatives, "Small wonder that voters are in a sour mood when it comes to Washington."
Hamilton says the tone of the campaigning is less shrill and partisan than in recent years. "Where a couple of years ago there was heated talk of storming the gates in Washington and potentially shutting the government down, that kind of campaigning is just a memory this year," he writes. "Candidates may not be embracing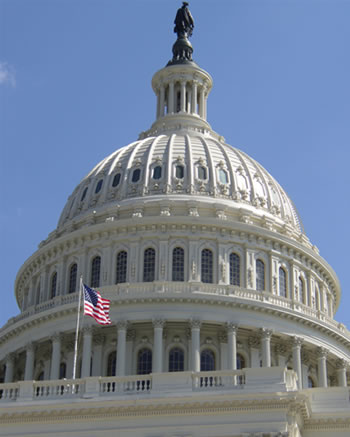 Washington, but they're not attacking it as they once did. There's even talk of bipartisanship and building bridges, sentiments that were nearly invisible in recent years."
Hamilton says Republicans likely have an edge this fall, but adds, "Even if the Senate majority changes hands, it will do so only narrowly. Given that a party needs 60 votes there to accomplish much of anything, whoever controls the Senate will be able to maneuver only on the margins; resolving tough issues head-on will be difficult, maybe impossible. Unless the recent election talk of bipartisanship and finding common ground becomes a reality, in other words, the dysfunction and lack of productivity that have become defining characteristics of Congress in recent years are likely to continue."
The man who co-chaired the 9/11 Commission and Iraq Study Groups also believes that "the attention on the Senate is probably misplaced. Polls are showing that a number of gubernatorial seats are likely to switch hands in both directions, and if anything, this year's 36 gubernatorial contests will have more of an impact on politics two years from now than what happens in the Senate."
You'll find the complete essay at the website of the Rock River Times of Rockford, Illinois.
A history major and basketball standout at DePauw, Lee H. Hamilton is now director of the Center on Congress at Indiana University.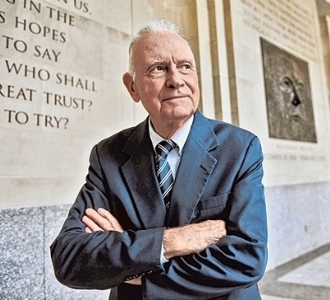 He has authored three books: How Congress Works and Why You Should Care; Strengthening Congress; and A Creative Tension: The Foreign Policy Roles of the President and Congress. He co-authored (with Gov. Thomas Kean) Without Precedent: The Inside Story of the 9/11 Commission. He's also a member of the Indiana Basketball Hall of Fame.
In July, Hamilton received the 2014 Distinguished Service Award from the U.S. Association of Former Members of Congress.
Congressman Hamilton has been a frequent visitor to DePauw over the years and delivered an Ubben Lecture on March 15, 2011.
Back