University Launches The Campaign For DePauw, Announces $300 Million Fundraising Goal
October 3, 2014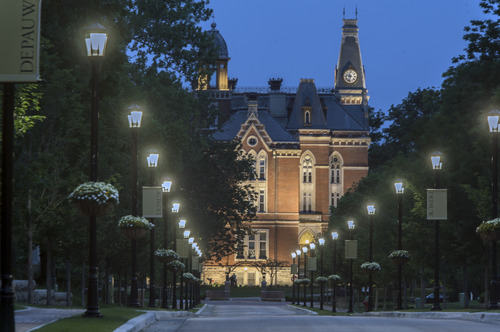 President Brian W. Casey announced tonight that DePauw University has launched a $300 million comprehensive fundraising campaign -- The Campaign for DePauw -- that will seek new funds to support the University's academic programs, financial aid efforts, student preparation programs and an array of campus improvements.
"This is a historic moment for a college with a very long and storied history," said Casey. "Those of us who love DePauw and have been transformed by its people, programs and power for almost two centuries have an opportunity to make certain that the qualities that make this college uniquely transformational will become even stronger and available to new generations of students.
"It is DePauw's moment, and it will take the participation of a great many of our loyal alumni and friends to meet the challenge we are setting today. I am confident we will rise to the challenge and, as a result, that DePauw will ascend as a college known across the state, nation and the world as a place that changes lives."
At a kick-off celebration this evening on the lawn of historic East College, the President joined campaign co-chairs Sarah R. Wallace '76 and R. David Hoover '67 along with approximately 300 alumni, faculty, staff, students and friends of the University to officially launch The Campaign for DePauw. During
this evening's program, the National Campaign Committee announced that, as of the time of the formal launch, the University was approximately two-thirds of the way to its goal, with more than $201 million ($201,734,617) in campaign commitments made thus far.
"This campaign represents a specific opportunity for DePauw to take its place among the nation's great small colleges and Universities," said Wallace, who recently completed her term as the first woman to chair the University's Board of Trustees. "As alumni, this is a place that we love, a place that has shaped us. We have an opportunity, and an obligation, to ensure that DePauw's combination of intellectual challenge and its legacy of preparing leaders remains available for students today and for generations to come."
"At the very core of DePauw are students who are transformed through a combination of dedicated faculty, small classes, and countless opportunities for leadership," added Hoover. "This campaign is about making investments today that will ensure that those opportunities remain at the core of the DePauw experience. And, of course, it is about ensuring this transformational form of education remains a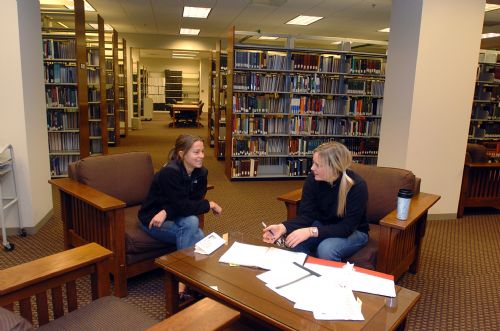 ccessible to promising students, regardless of their family's financial circumstance."
The Campaign for DePauw's goals include:
Raising funds to advance the University's academic life.
The University will seek funds to significantly renovate the University's main library, Roy O. West Library, to transform it as a center for 21st Century scholarship. Components of this effort include the creation of a new Main Reading Room, a Center for Teaching and Learning, and Center for Academic Support, along with endowment to support key library programs.
The University will also seek to invest $25 million in the School of Music's 21st Century Musician Initiative, a comprehensive program designed to prepare students for a rapidly changing, and entrepreneurial, music industry.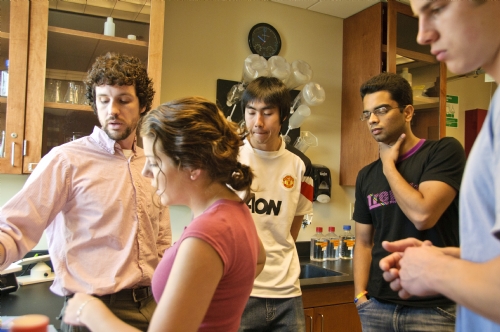 Other project goals include support for student-faculty collaboration and research, support for faculty development and scholarship, the addition of new visiting artists and professorships, and new endowed funds to undergird programming in academic departments, along with the McDermond Center for Management and Entrepreneurship, the Pulliam Center for Contemporary Media and the Prindle Institute for Ethics, as well as DePauw's Honor Scholar Program and four Fellows Programs in management, media, science research and the environment.
"The hallmarks of a DePauw education have always been dedicated faculty, working with students in small classes, and preparing them to think, write, and embrace the complex problems facing our world today," added Dave Berque, Professor of Computer Science, Dean of the Academic Life, and Member of the National Campaign Committee. "Our challenge is to ensure that we are constantly improving how we do that and that we are prepared to do so in a 21st century environment."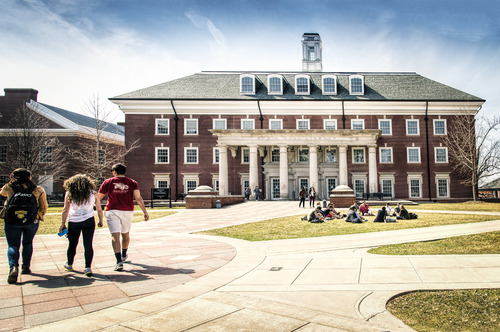 Raising $100 million in new endowment for student financial aid through the creation of The DePauw Trust.
Through The Campaign for DePauw, the University will create The DePauw Trust—a program designed to provide need-based financial aid to the University's most promising students -- thereby increasing current endowment for student access by more than 80 percent. The creation of The DePauw Trust reflects the University's long-standing commitment -- dating to the University's founding charter -- to ensure that a DePauw education is accessible to students regardless of their financial means.
The yield off of this new endowment will build on the nearly $50 million that the University currently awards annually to students in the form of scholarships and financial aid. Its creation will make DePauw accessible to a significantly greater number of high-achieving students with financial need,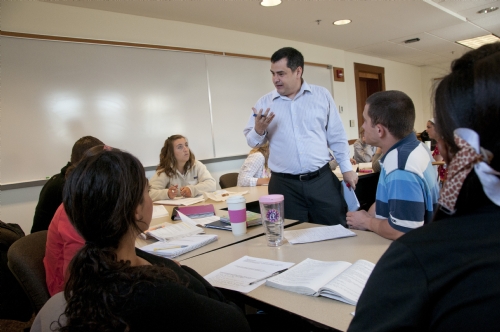 while guaranteeing -- in perpetuity -- the continuation of the financial aid the University currently provides in perpetuity.
Timothy H. Ubben '58, who is serving as honorary co-chair of The Campaign for DePauw and whose own philanthropy has focused on providing endowment for student financial aid, added, "Education is incredibly important to students today, particularly to promising students who may not otherwise have an opportunity to attend a college like DePauw. This campaign is about ensuring that those students have an opportunity, and that DePauw prepares them well once they enroll. And to do that, we must enlist the support of our alumni and friends. That is what this campaign is about."
Raising funds for student engagement and career preparation.
The University will seek funds to strengthen those offices and programs specifically dedicated to help students
prepare for lives of purpose and accomplishment after graduating from DePauw. With funds raised in this campaign, the University will construct The Kathryn F. Hubbard Center for Student Engagement within the Memorial Student Union Building, while supporting an array of new programs that guide students at the intersection of the academic and career interests.
Capital and programmatic investments in the Hubbard Center will ensure that it serves as a centralized home for strengthened and comprehensive advising for academic studies, off-campus study, internships, career planning, and prepofessional and graduation school preparation. Goals also include seeking new endowed funds that support student travel and internships, course development, service learning programs, and spiritual life and community development programs.
"Our goal is to ensure that students, from the moment they step on campus, are surrounded by a team of advisors that are committed to helping them shape their DePauw experience so that they are prepared for the world," said Kathryn F. Hubbard '74, whose gift will support the construction of the Hubbard Center.
"Our goal must be nothing short of ensuring that every student has a four-year plan and that every student is prepared for life after DePauw. That will be our focus as we seek support for the programs that make that possible."
Raising funds to rebuild the central DePauw campus.
Funds for the campus will allow DePauw to complete Hoover Hall, which is currently under construction and will house central dining spaces for students and faculty; the aforementioned Hubbard Center for Student Engagement; and improvements to its athletics and recreational facilities, including the 16,000 square-foot Welch Fitness Center (which opened in August) and the addition of Reavis Stadium (also opened in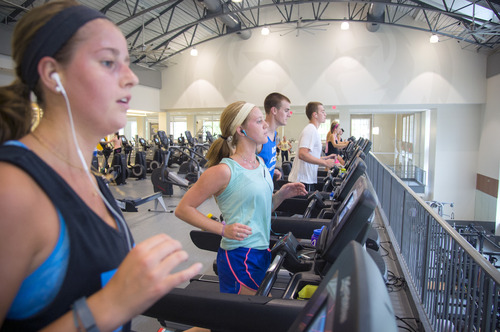 August) that will serve as the home for soccer, lacrosse, and field hockey.
"At a college like DePauw, the campus itself embodies what the University is trying to accomplish," said M. Scott Welch '82, whose gift made it possible for the University to construct Welch Fitness Center. "Our ability to provide a world-class education is dependent on a campus that naturally connects people and fosters the kind of exchanges that give the campus its energy."
Building on the creation of Anderson Street as the University's new entrance, efforts will focus on raising funds to continue the restoration of the core of campus by improving the outdoor spaces around historic East College lawn and Bowman Park, while also strengthening the connections between the core campus and the University's Nature Park and Greencastle.
Re-launching the University's Annual Fund as The Fund for DePauw.
The University's Annual Fund is also being re-launched as The Fund for DePauw as a way to more clearly reflect the manner in which annual gifts serve as the lifeblood of the University. Gifts made towards The Fund for DePauw also count as gifts to The Campaign for DePauw.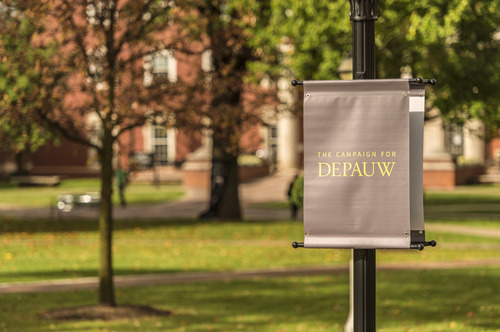 The flexibility of these dollars -- contributed annually by alumni, faculty and staff, parents and other friends of the University -- allows the college's leadership to direct them to the area of most urgent need, or to seize an opportunity that merits immediate support. A strong Fund for DePauw also attracts other avenues of support, as corporations and foundations are placing a greater emphasis on the percentage of alumni, parents and employees who support DePauw with an annual gift when considering grant proposals. Participation in annual giving, at any level, is widely regarded as a barometer of any institution's health and a measure of satisfaction of its constituents.
Learn more about The Campaign for DePauw and its priority areas by visiting the campaign's website at campaign.depauw.edu.
Back