"Respected Leader" George Rehnquist '64 Profiled in Newspaper
October 10, 2014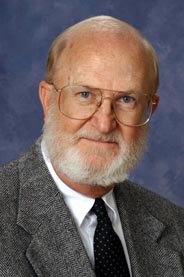 "My true love has always been for a rehabilitation center, because I think the need is so severe and so important," says George R. Rehnquist, a retired lawyer who is stepping down as board chairman of Indiana's Gibson County Area Rehabilitation Center after three years. 72, has always had a passion for nonprofits. "I know that there is a real need for service for people who are physically and mentally handicapped," Rehnquist, a 1964 graduate of DePauw University, tells the Princeton Daily Clarion.
"GCARC's goal is to assist persons with disabilities to realize their goals, provide advocacy for those individuals and their families, and enhance the public's knowledge and acceptance of those individuals in the community," reports Tabitha Waggoner. "Rehnquist believes that people with a reasonably high profile in the county can give support to that sort of education -- people like himself -- which is why he's been so involved."
The agency now employs 150 people.
"All that growth has taken place under George's leadership," says GCARC executive director Stan Keepes. "Understand it takes a team to do all this, but George is the leader of that team."
Keepes adds, "George is a respected leader. When he conducts a meeting, whenever he talks about issues, you can just tell how experienced he is and how intelligent he is; he just presents himself well as a leader of an organization."
The paper notes, "Rehnquist was born in Chicago but raised in Mount Carmel, Illinois. He's a graduate of DePauw University in Greencastle [where he majored in political science] and graduated from law school at Indiana University in Bloomington. For awhile, Rehnquist served as executive director of Economic Development Coalition of Southwest Indiana and was instrumental in Toyota coming to Princeton." His long list of volunteer activities includes serving as president of the Gibson County Visitors and Tourism Board, as chairman of the Vincennes University Foundation, and as a member of the Indiana Higher Education Commission.
Access the story at the newspaper's website.
Back