DePauw Mourns the Passing of English Prof. Rick Hillis
October 12, 2014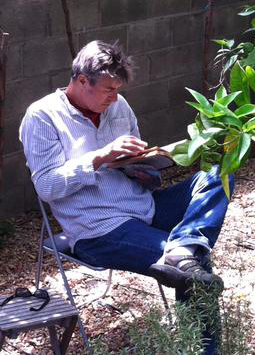 Rick Hillis, associate professor of English at DePauw University, died unexpectedly in Texas on Wednesday, October 8, while on sabbatical. He was 58 years old.
Born February 3, 1957 in Nipawin, Saskatchewan, Richard Lyle Hillis was the first in his family to attend university and received his B.Ed. from University of Saskatchewan. He went on to attend the prestigious Iowa Writers Workshop and was a Stegner Fellow and Jones Lecturer at Stanford University.
His books include the poetry collection The Blue Machines of Night, which was a finalist for the Gerald Lampert Award, and the short story collection Limbo River, winner of the Drue Heinz Literature Prize as well as the Silver Medal from the Commonwealth Club of California. His fiction, poetry, and non-fiction appeared in over two dozen journals and anthologies and was read on CBC radio.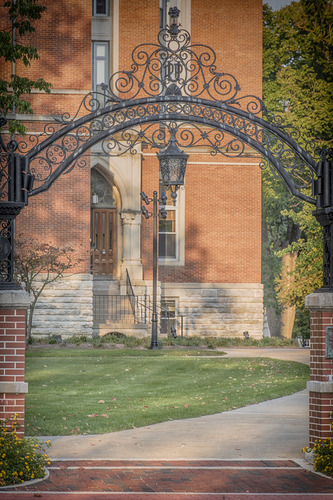 Professor Hillis joined the DePauw faculty in 2002 and taught courses in fiction writing, screenwriting, poetry, and songwriting. He previously taught at Stanford University, UC Hayward, Lewis & Clark and Reed College. He was also a songwriter and screenwriter, holding a Chesterfield Film Writers Fellowship at Universal Studios in Los Angeles.
His survivors include his wife and colleague in DePauw's English department.
Celebrations of the life of Rick Hillis will take place in Saltcoats, Saskatchewan and Greencastle at later dates.
An obituary is available here.
Back