Toy Chain's Marketing of Breaking Bad Figures is "Problematic," Says Prof. Andy Cullison '01
October 21, 2014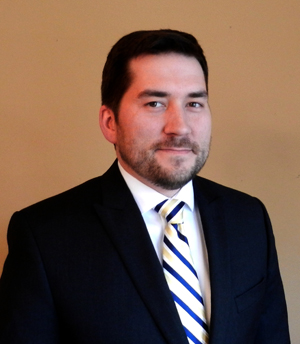 "In the '80's, they had a slogan, 'Where a kid can be a kid.' They wanted Toys 'R' Us to feel like a safe space," says Andrew Cullison, director of DePauw University's Janet Prindle Institute for Ethics. A 2001 graduate of DePauw, Dr. Cullison is quoted in a Christian Science Monitor story examining the controversy over the toy store chain selling action figures of characters from TV's Breaking Bad, where the main characters manufacture methamphetamine.
Cullison says of Toys "R" Us, "If you look at their mission statement today, they make it clear that they are focused primarily on helping parents raise children ... Their website includes as its first customer promise, 'The broadest selection of products to help kids and babies develop, learn, and be safe.' It's the way they, themselves, market themselves and explicitly make promises to consumers that makes this problematic," he tells the Monitor.
Daniel Wood reports that the figures are displayed in the store's adult section. Still, he writes, "Breaking Bad is not just any toy line, say some observers. Other toy products have easy-to-digest storylines about the struggle between good and evil, which typically involve good conquering evil, notes Professor Cullison. 'I don't see any similar message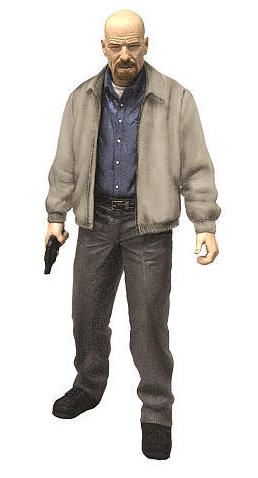 for children in the Breaking Bad storyline,' he says. 'It would be difficult for children to appreciate the moral decay of this person without having seen the show. What they are most likely aware of is that he is a school teacher who is getting rich by quitting his job, making, and selling drugs.'"
The complete article may be accessed at the publication's website.
A double major in philosophy and English (writing) as an undergraduate, Andy Cullison was a member of DePauw's first Ethics Bowl team. He returned to DePauw this summer after serving as associate professor of philosophy at State University of New York at Fredonia.
Cullison, who is also an associate professor of philosophy at DePauw, discussed the ethics of video game design in a July article.
Source: Christian Science Monitor
Back