School of Music Presents 'Dvořák and America' Festival
October 26, 2014
The DePauw University School of Music is pleased to welcome cultural historian and acclaimed author Joseph Horowitz and internationally renowned bass-baritone Kevin Deas to campus this week for its "Dvořák and America" Festival. Funded in part by the National Endowment for the Arts, the festival will take place at various venues in Greencastle October 27–November 2, 2014.
Horowitz, the festival's artistic consultant and visiting historian, is one of the most prominent and widely published writers on topics in American music. As an orchestral administrator and advisor, he has been a pioneering force in the development of thematic programming and new concert formats and is credited with coining the term "PostClassical Music" as a moniker for art music of today. He will be joined by Deas, who will perform several settings of African-American Spirituals throughout the week.
The "Dvořák and America" festival focuses on the brief period that Antonín Dvořák served as director of the National Conservatory of Music in New York City (1892–1895), during which time he composed his best-known symphony "From the New World," as well as his best-known string quartet and concerto. Incorporating both "Negro melodies" and the "Indianist" movement in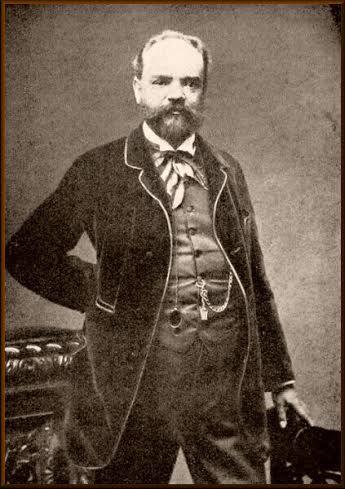 American music, Dvořák was pivotal in a wide-reaching attempt to fashion a homegrown "New World" classical music, based in indigenous American sources.
Not only did Dvořák's works reflect common American experiences of poverty, immigration and economic recession, his story intersects with the slave trade, plantation song and the Indian Wars. Likewise, he was inspired by Buffalo Bill (whose "Wild West" Dvořák attended) and Longfellow's "The Song of Hiawatha" (in the 1890s, still the most-read work of American literature); and, by such iconic American painters as Frederic Church, Albert Bierstadt and George Catlin. Dvořák's American sojourn furnishes a distinctive opportunity to offer fresh insights and new value for the music field through cross-disciplinary public programming on these themes.
A multitude of performance events will be offered at DePauw's Green Center for the Performing Arts this week, including three concerts: "Antonín Dvořák (1841–1904) and the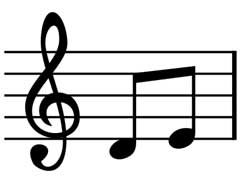 'Indianists' Movement: An exploration of 19th-century Native American melodies and the American Identity" (7:30 p.m. Thurs. Oct. 30 in Thompson); "Antonín Dvořák (1841–1904) and 'Negro Melodies': An exploration of 19th-century African-American Spirituals and the American Identity" (7:30 p.m. Sat. Nov. 1 in Thompson) with bass-baritone Kevin Deas; along with a gala closing concert (3 p.m. Sun. Nov. 2 in Kresge), featuring the DePauw University Orchestra, soloist Deas, and a multimedia presentation of Dvořák's popular "New World" Symphony.
In addition to the concerts, Horowitz will also be lecturing and making classroom visits -- both on the DePauw campus, to the School of Music and College of Liberal Arts, and in the Greencastle community. "The Harry Burleigh Show,"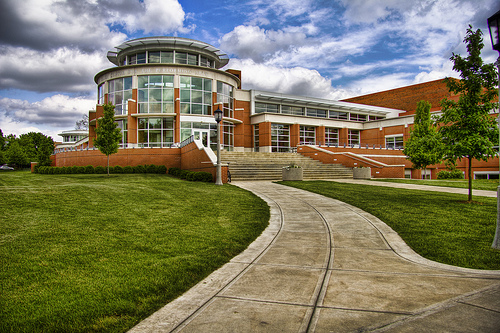 a lecture-performance exploring the relationship and contributions of American musician Harry Burleigh to Dvořák's work, will be presented by Horowitz and Deas, for students from all over Putnam County, in two performances at Greencastle High School on Tuesday, October 28.
In an effort to make this a truly interdisciplinary festival, there will be several events that intend to bring the College of Liberal Arts and the School of Music together. At the Pulliam Center on Tuesday, Oct. 28 (11:30 a.m. Watson Forum) there will be a discussion entitled "Dvořák and the NFL," which will draw connections between the issue of cultural appropriation within the context of Dvořák's time and the recent controversy with Washington's pro football team. There will also be a panel on Friday, October 31 (11:30 a.m. Green Center, Room 1029), featuring faculty from the DePauw English, literature and history departments discussing cross-curricular programming in the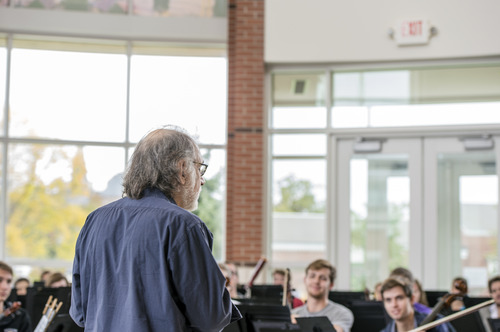 humanities, including discussion of Dvořák's music and the themes surrounding it.
A $10 festival pass, which may be purchased online or at the Green Center box office, is good for all concerts in the festival. Passes for seniors, children and all students are free.
For a complete schedule of festival events, visit: www.depauw.edu/music/events/dvorak/.
Back