Israeli Cellist Yotam Baruch Performs Monday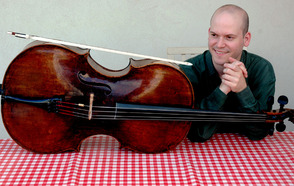 November 4, 2014
On Monday, November 10, guest cellist Yotam Baruch will join DePauw University faculty pianist Tony Weinstein for a program of twentieth-century Russian repertoire. The concert, part of the DePauw School of Music's Faculty Select Series, will take place at 7:30 p.m. in Thompson Recital Hall, located within the Green Center for the Performing Arts.
According to Weinstein, director of the Accompanying Center at the DePauw University School of Music, each of the three works to be performed -- the Shostakovich Cello Sonata (1901), Mark Kopytman's Kaddish (1934), and the Rachmaninoff Cello Sonata (1981) -- was written by a composer born and raised in different parts of Russia, each of whom was chosen to represent, respectively, a third of the twentieth century.
"Each piece is endemic to its time and place and adheres to its own code of communication," notes the pianist. "The Rachmaninoff is luxurious, expansive, athletic and profoundly Romantic. The Shostakovich juxtaposes remarkable depth, gloom and acerbic wit with down-right naughty hooliganism, and the Kopytman,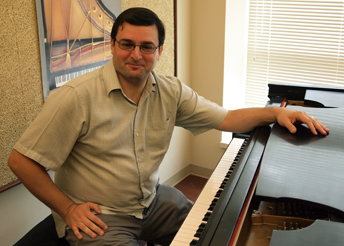 inspired by a traditional Jewish prayer of remembrance and stemming from the composer's experience of repatriation in Israel, is an eclectic mix of quasi-liturgical and klezmer music."
The resulting combination is a kaleidoscope of sentiment, meaning and expression.
Associate principal cellist with the Jerusalem Symphony, Baruch brings to Monday's collaboration the benefit of having studied the Kaddish by Kopytman directly with the Russian-Israeli composer before his death in 2011. Baruch, who traveled to DePauw last week from Israel, also studied intensively with the master cellist and teacher Janos Starker at Indiana University Jacobs School of Music. Baruch and Weinstein met while both were completing doctoral degrees at IU-Bloomington.
The young cellist made his Carnegie Hall debut, with pianist Efi Hackmey, in 2007. In addition to performances at several festivals, including Music@Menlo, the Santa-Fe Chamber Music Festival, The Perlman Chamber Music Workshop at the Perlman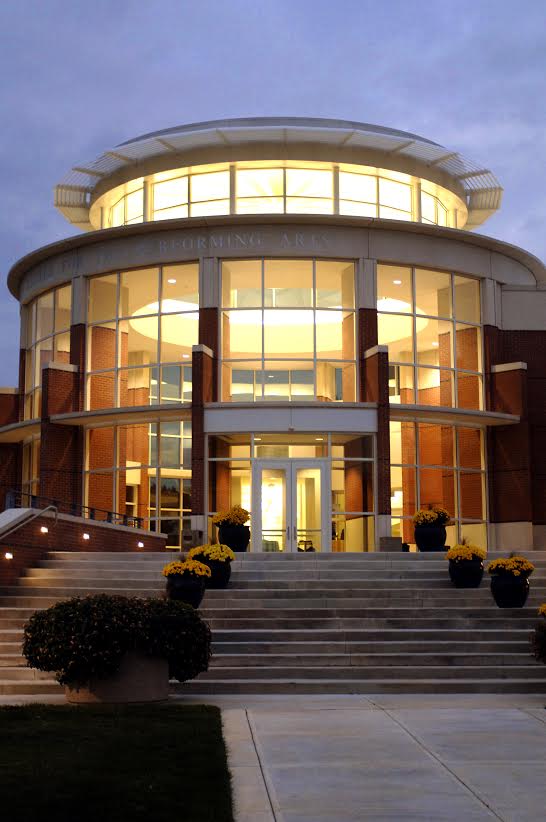 Program, and the West-Eastern Divan Workshop, where he played under the baton of Maestro Daniel Barenboim, Baruch has performed at the Kennedy Center, the Phillips Collection in Washington D.C. and at New York City's Symphony Space. Among the artists with whom he has collaborated in chamber music performances are violinists Itzhak Perlman and Joshua Bell, and vocalist Bobby McFerrin.
Recently, Baruch was honored to receive the National Society of Art and Letters' Hatfield Merit Award. He performs on a rare Italian instrument, which was made available for him by the Vincze family of Israel.
General admission tickets to Faculty Select Series concerts are $5. Tickets for seniors, children and all students are free. For questions or assistance purchasing tickets call (765) 658-4827, drop by the Green Center box office, located at 605 S. College Avenue (Mon.–Fri. noon–4 p.m. and 6–8 p.m., Sun. 12–8 p.m.), or visit www.depauw.edu/music/tickets.
Back