Annual 'Open Doors' Report Again Cites DePauw as a Top College for Study Abroad Opportunities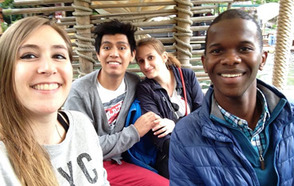 November 17, 2014
DePauw University ranks fifth among the nation's four-year baccalaureate colleges for the number of students studying abroad, up from #6 last year, according to the 2014 Open Doors Report on International Educational Exchange. Released today, the report also finds that DePauw is third in the number of students participating in short term study abroad experiences, unchanged from last year. A total of 492 DePauw students studied abroad.
Nationally, the Open Doors Report finds the number of international students at colleges and universities in the United States increased by eight percent to a record high of 886,052 students in the 2013-14 academic year. The United States hosts more of the world's 4.5 million globally mobile college and university students than any other country in the world, with almost double the number hosted by the United Kingdom, the second leading host country. The report also found that more American students -- a total of 289,408 -- studied abroad for academic credit from their U.S. colleges and universities, although the two percent increase represents a slightly slower rate of growth than the previous year.
The Open Doors® report is published annually by the Institute of International Education in partnership with the U.S. Department of State's Bureau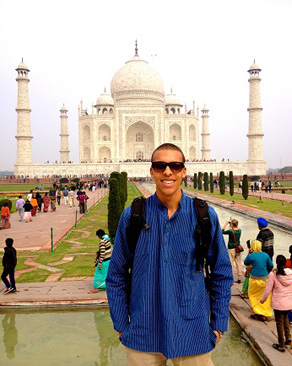 of Educational and Cultural Affairs.
The overall number of international students in the United States has grown by 72 percent since 2000. The number of U.S. students studying abroad has more than doubled in the last 15 years.
"International education is crucial to building relationships between people and communities in the United States and around the world. It is through these relationships that together we can solve global challenges like climate change, the spread of pandemic disease, and combatting violent extremism," according to Evan M. Ryan, Assistant Secretary of State for Educational and Cultural Affairs. "We also need to expand access to international education for students from more diverse backgrounds, in more diverse locations of study, getting more diverse types of degrees. Only by engaging multiple perspectives within our societies can we all reap the numerous benefits of international education: increased global competence, self-awareness and resiliency, and the ability to compete in the 21st century economy."
Learn more by clicking here.
Back