Hollywood's Silence on Bill Cosby Allegations "Disappointing" to Prof. Jeff McCall '76
November 28, 2014

In the wake of sexual misconduct allegations against entertainer Bill Cosby, Hollywood "seems gripped by a strange silence," writes Scott Collins in the Los Angeles Times. He notes that "the entertainment industry has mostly offered zero, at least publicly, on the subject of claims that the beloved sitcom patriarch and author of the No. 1 bestseller Fatherhood was a serial abuser who drugged and sexually assaulted young women."
The article includes comments from Jeffrey M. McCall, professor of communication at DePauw University, and author of the book Viewer Discretion Advised: Taking Control of Mass Media Influences.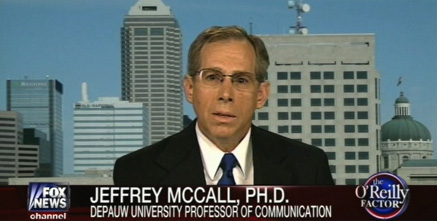 "The silence from the entertainment community has been obvious, and frankly, disappointing," Dr. McCall tells the Times. "Cosby's pals are hesitant to disrupt his legendary status over old allegations. The Hollywood culture protects each other from scandals because few of them have spotless pasts."
Later in the piece, Collins writes, "Whether Hollywood wants to talk about it or not, though, Cosby's career -- certainly his unofficial role as America's Dad -- looks to be over. While his colleagues may choose to remain silent, experts say, that's not a viable option for Cosby given the seriousness of the accusations against him. Last week he told a Florida TV station that he wouldn't respond to 'innuendo.' "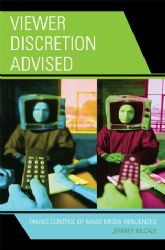 Professor McCall adds, "He just can't use silence as a response to such allegations. If he continues his public life, he will be merely a curiosity."
Access the complete article at the newspaper's website.
A 1976 graduate of DePauw and a former journalist, Jeff McCall is faculty adviser to DePauw's student radio station, WGRE and is often called upon to comment on media matters. Dr. McCall was quoted recently in the U.K.'s Guardian and talked with the Christian Science Monitor, Agence France-Presse and California's Orange County Register about the changing media landscape. He also authored a newspaper op-ed on allegations made by former CBS correspondent Sharyl Attkisson.
Source: Los Angeles Times
Back