Jim Clark '01 Joins Posse's New York Advisory Board
December 3, 2014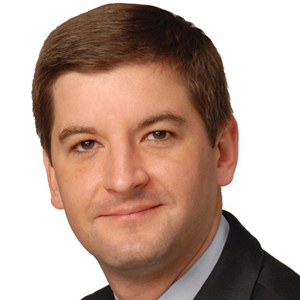 James C. "Jim" Clark, a 2001 graduate of DePauw University where he was a Posse Scholar, has joined the Posse program's New York advisory board. "With a law degree from Georgetown University and 10 years of experience as a litigator, he represents corporations and individuals in complex commercial litigation, white-collar compliance and criminal defense, government and internal investigations," notes the organization.
Clark is an associate with Fox Rothschild and a former member of the New York Lawyers for the Public Interest Pro Bono Advisory Council.
"According to Jim, his professional successes and educational opportunities can be attributed to Posse," an announcement states. "As the fifth of six children, Jim knew there was financial strain on his working class family with older siblings already in college. A phone call from Posse president and founder Deborah Bial in 1996 welcomed him as a DePauw Scholar, a role that would engender a strong belief in teamwork."
"Posse has taken on an amazing force," says Clark, who was a history major at DePauw. "I envision Posse Scholars as elected officials and eventually a Posse Scholar as the President of the United States."
Read more here.
The Posse Foundation identifies public high school students with extraordinary academic and leadership potential, who may be overlooked by the traditional college selection process. The Foundation extends to these students the opportunity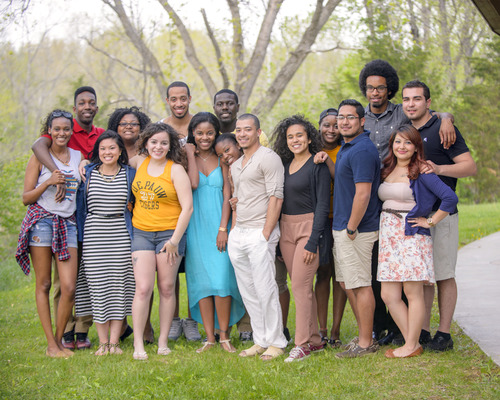 to pursue personal achievement and academic excellence by placing them in supportive, multi-cultural teams ("posses") of 10 students. The Foundation's partner universities acknowledge Posse Scholars by awarding them four-year, full-tuition, leadership scholarships. DePauw hosts two Posses each year -- one from New York City and the other from Chicago -- and has been a Posse partner since 1996. (photo: DePauw's Posse Scholars from the Class of 2014)
A New York Times article in 2012 noted DePauw and the program's success.
In May 2008, Posse founder Debbie Bial addressed DePauw's commencement and was presented with the McNaughton Medal for Public Service.
Back