Prof. John Dittmer to Discuss 'School Desegregation in the Heart of Dixie' at IU-Bloomington
December 2, 2014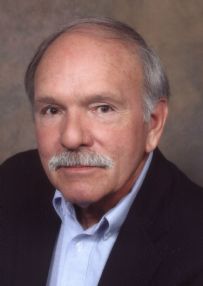 "John Dittmer, professor emeritus of history at DePauw University and an award-winning author, will deliver the final lecture in the Indiana University Maurer School of Law Brown at 60 series on Wednesday, Dec. 3," notes an announcement from IU-Bloomington. Dr. Dittmer will discuss "School Desegregation in the Heart of Dixie: Mississippi Then and Now" in a free event which will take place in the Law School's Moot Court Room.
"Dittmer is a nationally recognized authority on the civil rights movement. In 1995, his book Local People: The Struggle for Civil Rights in Mississippi was awarded the Bancroft Prize, honoring the best of American history writing. His other works include Black Georgia in the Progressive Era, 1900-1920 and The Good Doctors: The Medical Committee for Human Rights and the Struggle for Social Justice in Health Care. Dittmer earned three degrees from Indiana University and went on to teach at Tougaloo College, the Massachusetts Institute of Technology and Brown University before settling at DePauw, where he retired in 2003. DePauw University now bestows the John Dittmer Award every year to the American history student with the highest GPA within the major."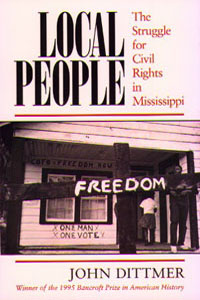 The Brown at 60 series commemorates the 60th anniversary of the landmark U.S. Supreme Court decision in Brown v. Board of Education.
Read more here.
Professor Dittmer delivered the principal address to DePauw's Class of 2009 at the University's 170th commencement and received an honorary doctoral degree. A summary of his remarks and an MP3 file of the complete speech can be accessed in this report. Video of the address is posted below.
Back