Company Founded by 2002 Grads Matt DeLeon & Eric Fruth Earns Awards
December 5, 2014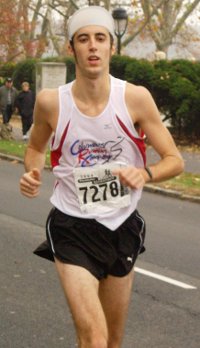 Columbus Running Company, an Ohio-based chain of four stores co-founded by 2002 DePauw University graduates Eric J. Fruth and Matthew L. DeLeon, "has been named the 2014 Running Store of the year by Competitor magazine and running industry trade publication Running Insight for its exemplary customer service, invigorating training programs and group runs, strong credit ratings from ven­dors and community commitment to local races, schools and charity organizations."
Fruth (pictured below) and DeLeon (seen at top right) both majored in English (writing) and ran cross country at DePauw. Competitor quotes Fruth as saying, "We've always seen it as trying to create a running culture we'd want to be a part of. We believe that a good running shop is the coffee shop of the local running scene. It's all about being part of the community."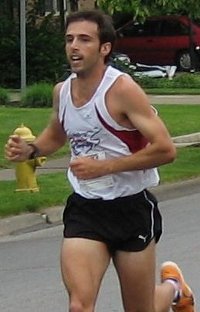 The article notes that Fruth's company created a running club for children, "developed a charity training program that recently donated $23,000 to Ronald McDonald House and helped send several runners from its store in Dublin (15 miles northwest of Columbus) to the Dublin Marathon in Ireland."
According to Fruth, "It's not just about selling shoes, it's more about getting people running.The running world is a pie. Our thought has always been, let's bake a bigger pie by growing the sport. If the sport isn't growing and changing, it's not thriving."
Read more here.
Back