DePauw Chamber Symphony Presents Pre-Tour Concert on Tuesday
January 1, 2015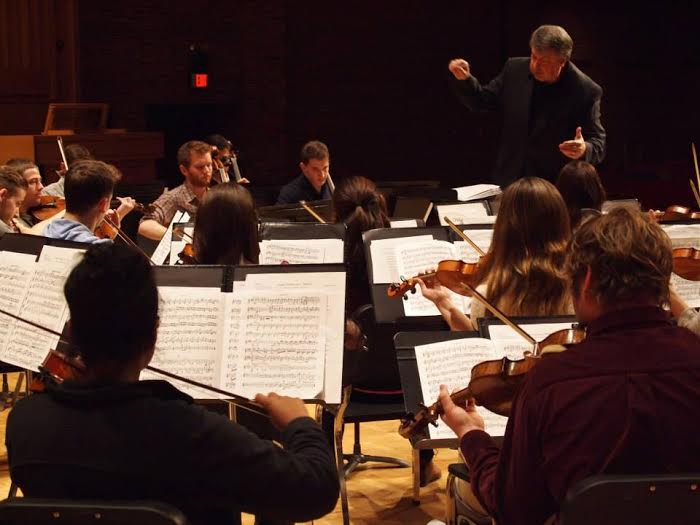 Prior to departing on a ten-day European tour of Germany and Austria, the DePauw Chamber Symphony will present a pre-tour concert on the Greencastle campus with faculty soloist Nicole Brockmann. The performance, conducted by Orcenith Smith, will be presented on Tuesday, January 6 at 7:30 p.m. in Kresge Auditorium, located within DePauw University's Green Center for the Performing Arts.
Included on the 33-member Chamber Symphony's six-stop concert tour are two celebrated venues where audiences have heard performances by some of the greatest musicians through history -- Salzburg's famed music conservatory, the Mozarteum, and the newly refurbished Brahms-Saal in Vienna's Musikverein.
"We are fortunate to be included in the concert series of these prestigious producers," says Smith, music director of the DePauw University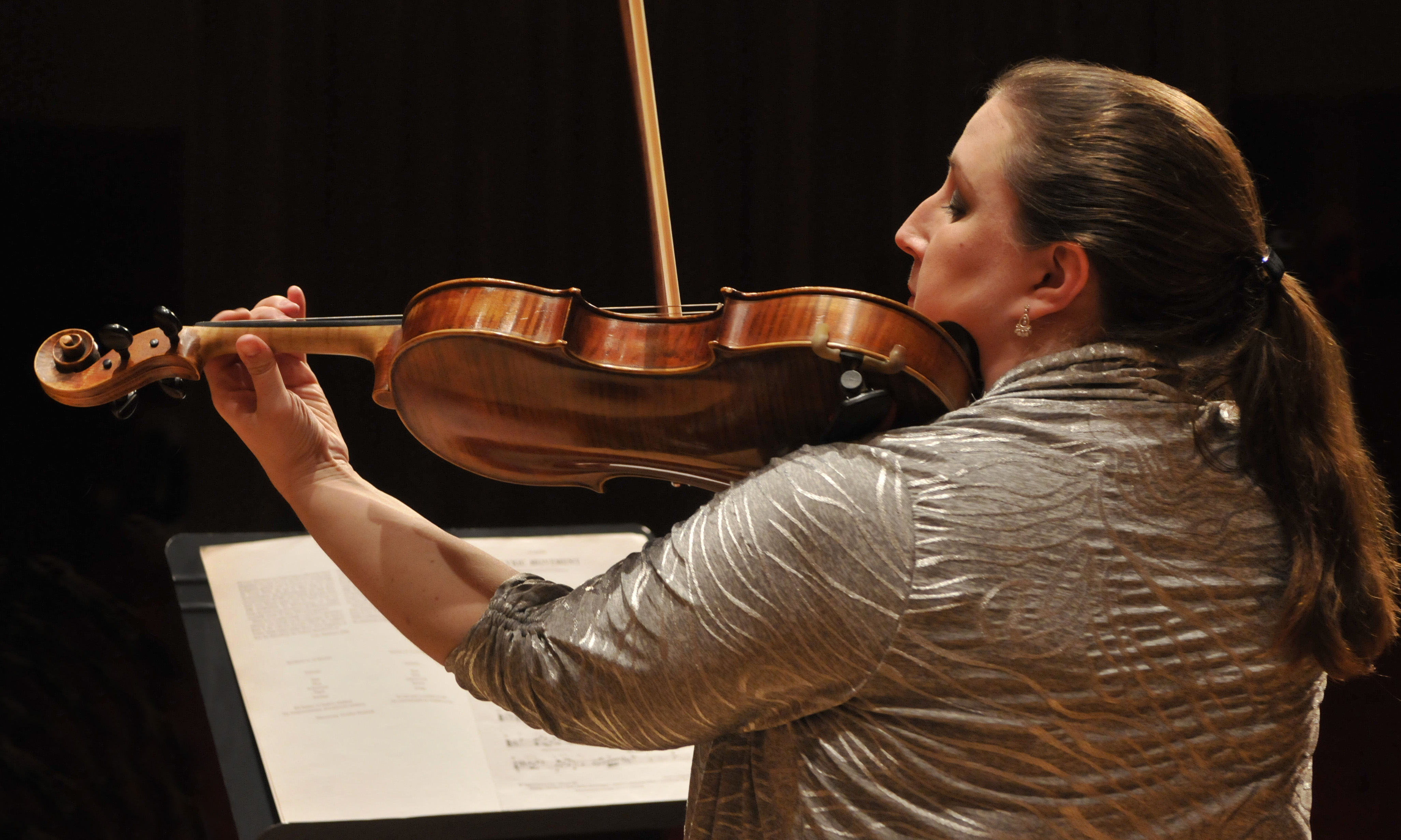 Orchestra. "Over our many previous tours we have proven ourselves to have performed at a high level and to have also created winning programs of real interest to the audiences."
Works to be performed on the upcoming 2015 Winter Term tour include "Ulysses Awakes" by English composer John Woolrich, featuring Brockmann (pictured at left); a newly published work for orchestra by Indiana jazz violinist, Cathy Morris, entitled "Watch Out!"; Antonin Dvorák's "American Suite" from DePauw's "Dvorák and America" Festival, sponsored, in part, by the National Endowment for the Arts; Symphony No. 95 in C Minor by Austrian composer Franz Josef Haydn; two Hungarian Dances by Johannes Brahms; and a polka schnell, "Auf der Jagd," by Johann Strauss II.
Since 1975, the student members of the DePauw Chamber Symphony have focused their January Winter Term on preparing and performing major concert tours, winning over audiences with high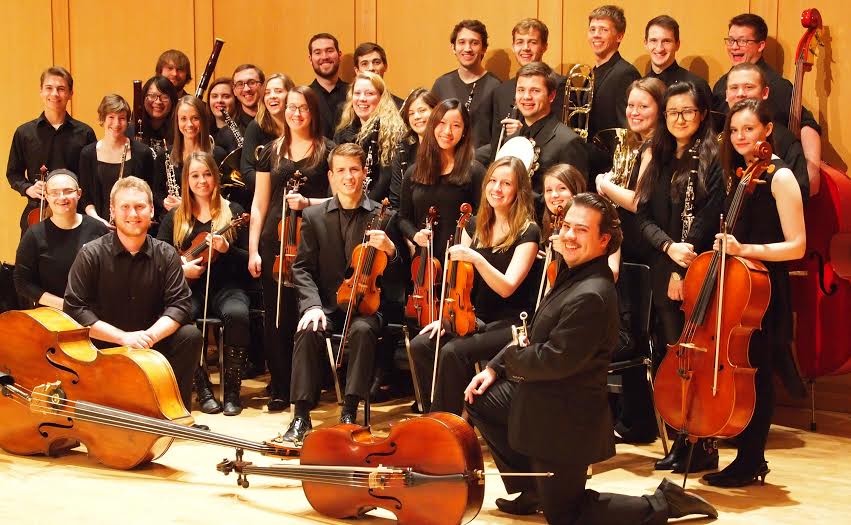 technical standards, unique programming and passionate playing. The intensity of the program, combined with the cultural exchange of touring to celebrated venues in Japan, Great Britain, Spain, France, New York City and Washington, D.C., has been seen as life-changing for the students involved.
Admission to Tuesday evening's pre-tour concert is free.
Back