Art of DePauw Students On Display at Peeler, Jan. 29 - March 1
January 12, 2015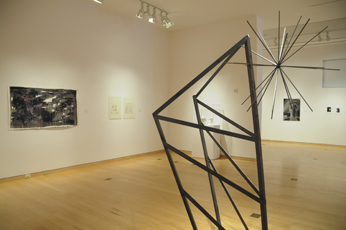 DePauw University's annual Juried Student Art Exhibition opens Thursday, January 29, and runs through Sunday, March 1, 2015. The campus-wide, multi-media exhibition features ceramics, drawings, paintings, photography, mixed media works, and video created by DePauw students.
This year's guest juror is Betsy Stirratt, Director of the Grunwald Gallery at Indiana University in Bloomington, IN. Awards will be announced during the show's opening reception on January 29 from 4:15 to 6 p.m. in the Visual Arts Gallery of the Richard E. Peeler Art Center.
Stirratt, was born in New Orleans and attended Louisiana State University in Baton Rouge. She received an M.F.A. from Indiana University in 1983, and worked as a graphic designer for the Pan American Games, IBM Corporation and other clients. She is currently the director of the Grunwald Gallery of Art at Indiana University in Bloomington, where she has curated numerous exhibitions including Feminine Persuasion, Personal: Selections from the Robert J. Shiffler Collection, and Human Nature. She has edited several books, including Human Nature; Les Vérités du Sexe and Feminine Persuasion: Contemporary Women's Sexuality.
She has been exhibiting her paintings, books, objects and installations for more than 30 years. Her work has been exhibited at numerous venues, including the National Museum of Women in the Arts in Washington D.C., White Columns and Art in General in New York, the City Gallery at Chastain in Atlanta, the Indiana State Museum, and in Houston,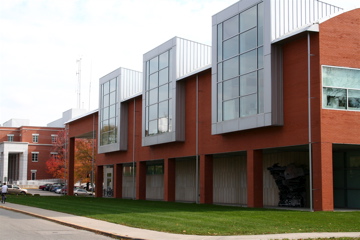 Los Angeles and other locations. She is the recipient of several grants and awards, including a Visual Artist Fellowship from the National Endowment for the Arts and awards from the Indiana Arts Commission and the American Craft Council. Her work is represented by Packer/Schopf Gallery in Chicago.
The galleries at the Richard E. Peeler Art Center are open Monday-Friday from 10 a.m. to 4 p.m.; Saturday 11 a.m. - 5 p.m.; and Sunday 1 - 5 p.m., and are closed during University breaks and holidays. For more information, click here or contact Craig Hadley, director and curator of exhibitions and University collections, at (765) 658-6556.
Back