Indianapolis Star Notes Andrew Luck's Upcoming Ubben Lecture
January 6, 2015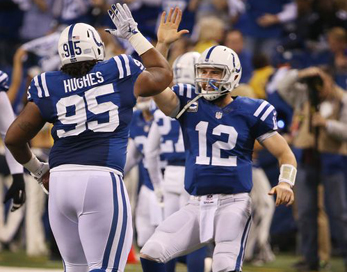 "What makes Indianapolis Colts quarterback Andrew Luck so successful?," asks the Indianapolis Star. "He's led the Colts to the playoffs in each of his first three seasons. The Stanford graduate is bafflingly nice, even to his opponents. And he somehow made neck beards not just cool, but actually attractive to women. Luck will dish on 'Creating Your Personal Game Plan for Success' at a free lecture April 24 at DePauw University's Kresge Auditorium." (photo: Mike Fender/Indianapolis Star)
Stephanie Wang's article notes, "The program will be moderated by DePauw head football coach Bill Lynch and will be followed by a question-and-answer session. Luck's predecessor, Peyton Manning,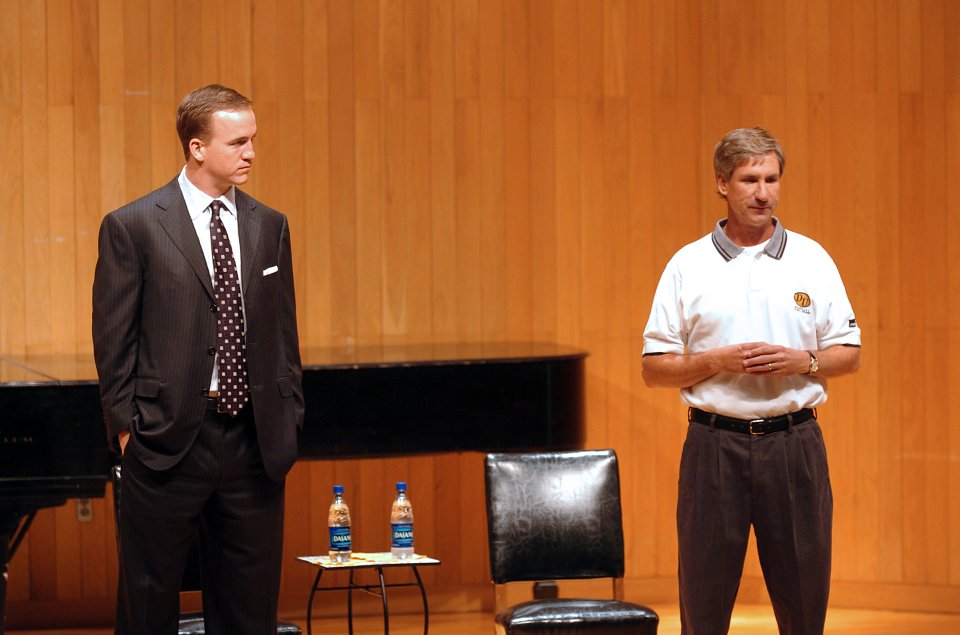 gave his own Ubben Lecture in October 2004 on leadership lessons." (at left: Manning and Lynch address DePauw's football team on October 26, 2004)
Access the piece at IndyStar.com.
Monday's announcement of Andrew Luck's upcoming appearance is accessible here.
Source: Indianapolis Star
Back