Public Radio Station WBAA Appoints Stan Jastrzebski '03 News Director
April 22, 2014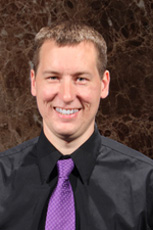 Stan Jastrzebski, a 2003 graduate of DePauw University, has been appointed news director of public radio station WBAA, which is based at Purdue University. He comes from WFSU in Tallahassee, Florida, where he holds the same title. He begins his new job on April 28.
"Stan is a talented journalist who understands the mission and purpose of public radio," says Mike Savage, general manager of WBAA. "We are very happy have him join the team."
Jastrzebski, who was a mainstay on DePauw's student radio station, WGRE, also previously worked at radio stations WGN/Chicago, Network Indiana and WFIU in Bloomington, Indiana. A communication major and Media Fellow while at DePauw, Jastrzebski also earned a master's degree in journalism from Northwestern University's Medill School of Journalism.
Read more here.
Back