Prof. Andy Cullison '01 Discusses Ethics of Yik Yak, Where Users Post Anonymously
February 1, 2015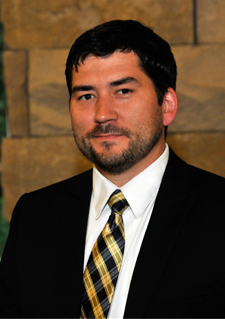 An article in the February 2014 issue of Atlanta magazine, which profiles the co-founders of the Yik Yak app, notes, "Andrew Cullison has studied social media behavior and the powerful allure of anonymity as director of the Janet Prindle Institute for Ethics at DePauw University in Indiana. He'll soon give a presentation to the American Philosophical Association on the epistemology of the Internet and the ethics of anonymity online."
The app, which is the subject of some controversy, allows people to anonymously create and view "Yaks" within a 10 mile radius.
Dr. Cullison tells the publication, "The approval of strangers seems authentic in a way that approval from friends, who might feel social pressure to support you, does not."
Christine Van Dusen, who wrote the piece, adds, "With anonymous apps, (Cullison) says, you can get that approval -- or rejection -- in bulk."
Using technology, Yik Yak "fences off" middle schools and high schools in an attempt to block potentially hateful

messages. But Van Dusen writes, "Yik Yak's self-policing measures could be seen as half-hearted, and serve only to make the app more enticing to high schoolers. After all, teenagers love forbidden fruit. It's as though the company is trying to have it both ways: monitoring and controlling some of its content while letting the rest run free, says Cullison, the ethics researcher."
A 2001 graduate of DePauw, Dr. Cullison tells the magazine, "If they're really trying to become a respectable news organization of sorts, they're making a promise to consumers. But it's going to get harder to pick and choose when to take steps to block people and control content. They can't stick their heads in the sand."
You'll find the complete article -- "Gossip Guys: How Yik Yak's founders are protecting their app from its biggest threat: Us" -- at the magazine's website.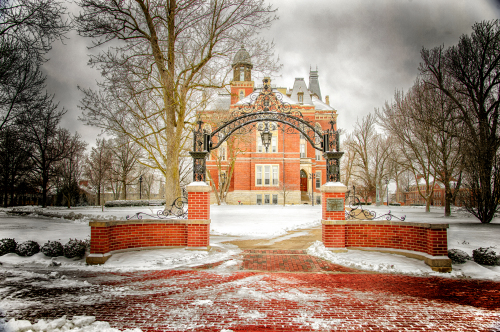 A double major in philosophy and English (writing) as an undergraduate, Andrew Cullison was a member of DePauw's first Ethics Bowl team. He returned to DePauw last summer after serving as associate professor of philosophy at State University of New York at Fredonia.
Cullison, who is an associate professor of philosophy, discussed the marketing of Breaking Bad action figures with the Christian Science Monitor in October, and explored the ethics of video game design in a July article. He was also featured during the national telecast of the Monon Bell Classic in November; the video is embedded below.
Source: Atlanta Magazine
Back