Information on Doors, Webcast for Piper Kerman's Ubben Lecture
February 3, 2015
Webcast Link; More Event Information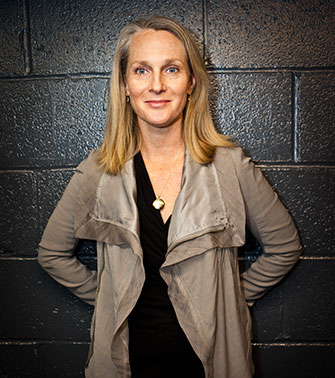 Doors to Kresge Auditorium will open at 6:30 p.m. for DePauw students with ID and 6:45 for all others for tomorrow night's Ubben Lecture by Piper Kerman at DePauw University. The speech will also be available to those off campus via a live webcast. Watch the event via the Internet by clicking here. (photo by Nick Gordon)
Kerman is the author of the #1 New York Times bestseller Orange Is the New Black: My Year in a Woman's Prison,which became a hit Netflix series. She will discuss "Lessons Learned Behind Bars" at 7:30 p.m. in Kresge Auditorium, which is located within DePauw's Green Center for the Performing Arts (605 S. College Avenue).
Like all Timothy and Sharon Ubben Lectures, the event is presented free of admission charge and is open to everyone. The speech will be followed by a question-and-answer session and a book signing event.
Piper Kerman's DePauw visit is presented in conjunction with the University's Janet Prindle Institute for Ethics.
Read the original announcement, which has additional information, here.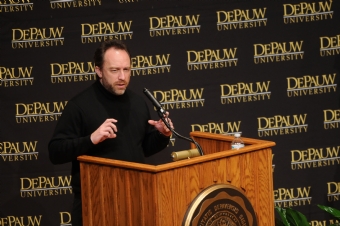 Established in 1986 through the generous support of 1958 DePauw graduates Timothy H. and Sharon Williams Ubben, the Ubben Lecture Series was designed to "bring the world to Greencastle." Previous Ubben Lecturers have included Bill Clinton, Jimmy Kimmel, Benazir Bhutto, Margaret Thatcher, Mikhail Gorbachev, David Brooks, Tony Blair and Wikipedia founder Jimmy Wales (pictured).
To view a complete roster of Ubben Lecturers -- which includes links to video clips and news stories -- click here. Video montages of many events are available on YouTube.
Back