The King's Singers Celebrate the Great American Songbook, Feb. 20 at DePauw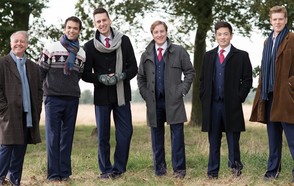 February 9, 2015
It's delightful, it's delicious, it's de-lovely ... Following an extremely successful North American "Christmas with The King's Singers" tour in December, culminating in a performance at Washington National Cathedral, the renowned British a cappella ensemble returns stateside this month to treat audiences to their "Great American Songbook" program. The famous sextet will perform at DePauw University's Green Center for the Performing Arts on Friday, February 20, at 7:30 p.m. Tickets, which are expected to sell out, are $10 in advance and $15 on the day of the performance, and free for seniors, students and children.
The program, arranged by the fast rising British jazz composer and bassist Alexander L'Estrange, offers up sophisticated versions of the singers' favorite tunes by Rodgers & Hart, Cole Porter and Irving Berlin. Derived from The King's Singers 2014 recording of the same name, the songs evoke nostalgia for the golden age of 20th century American musical culture.
Considering the depth and breadth of the source material, created principally for American stage and screen between the 1920s and 1950s, the song selection for this program was no easy task. The final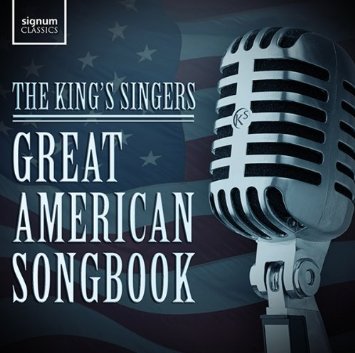 playlist features 17 well-known tunes that the Singers "utterly loved." L'Estrange's harmonically colorful re-workings of these standards maintain the integrity of the original material while reflecting The King's Singers hallmark blend and wit, allowing the ensemble to luxuriate in the emotional harmonies of tunes like When I Fall in Love, as well as bring their distinctly British sense of humor to a daffy rendition of Let's Misbehave.
For baritone Christopher Gabbitas, these tunes belong in the same category as German lieder or French chansons. "These songs were written by classically trained composers, and they endure because of their exceptional integrity," he states. "The beautifully crafted nature of the songs make them classics already. They have the weight of history and form a journey through the emergence of a nation through its pop culture."
To create one of the group's most ambitious and innovative programs to date, the Singers recruited a pair of a cappella gurus, Bill Hare (The Voice, Street Corner Symphony) and Danny Ozment (NBC's The Sing Off). After bringing the songs up to performance standard together, each piece was deconstructed and then recorded part-by-part, producing a sparkling, modern sound. The end result of these fruitful collaborations is an immensely satisfying, joyful program that gives listeners a sense of rediscovering this great music again for the first time.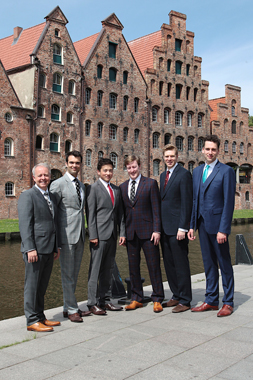 After a performance of the program last spring, the Richmond Times-Dispatch wrote, "Each arrangement was simply breathtaking, especially when performed by such an outstanding ensemble. They may be cheeky Brits, but they show real love and appreciation for these American classics." (photo at right by Axel Nickolaus)
Acclaimed for their virtuosity and irresistible British charm, The King's Singers have become synonymous with the best in vocal a cappella performance. Since the groups founding in 1968, they have premiered more than 200 new works, including landmark compositions by György Ligeti, James MacMillan, John Tavener and Eric Whitacre, and commissioned arrangements of everything from jazz standards to pop chart hits.
The double Grammy Award-winning artists were honored in 2009 for their Signum Classics release, Simple Gifts, and again in 2012 for their contribution to Eric Whitacre's Light & Gold album on Decca. In June 2013, they were chosen as one of only two vocal ensembles to enter the Gramophone Hall of Fame, in recognition of their unique discography of over 150 albums.
The King's Singers perform more 120 concerts each year, touring regularly to Europe, the United States, Asia and Australasia. Highlights of the group's 2014-15 season include performances in the Amsterdam Concertgebouw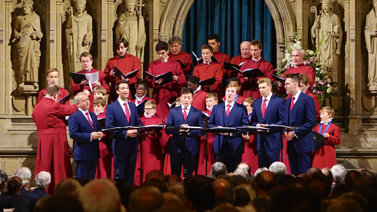 and Washington National Cathedral; a visit to the Grand Philharmonic Hall of St. Petersburg; an invitation to perform at the American Choral Directors Association national conference in Salt Lake City (Feb. 25), where they will premiere a new work by Jake Heggie; and their second residential Summer School in the U.K. Learn more here.
General admission tickets for the Green Guest Artist Concert series are $10-15 and are available online at www.depauw.edu/music/tickets. Tickets for seniors, children and all students are free, thanks to series sponsors Judson and Joyce Green. For additional information or assistance, stop by the box office (605 S. College Avenue) or call (765) 658-4827.
Back