Questions About "Agenda Setter" Brian Williams are Important, Says Prof. Jeff McCall '76
February 10, 2015

"NBC Nightly News anchor Brian Williams may have temporarily exited his seat on the evening newscast, but the debate over what he has done to the credibility of broadcast news continues to take shape," begins a Christian Science Monitor story. Gloria Goodale writes, "Even if loyal NBC viewers stay with the program, Williams will now be viewed as the anchor who exaggerated the details of his front-line reporting experiences, says Jeffrey McCall, who teaches in the communication department at DePauw University in Greencastle, Ind."
Dr. McCall, author of Viewer Discretion Advised: Taking Control of Mass Media Influences, tells the Monitor, "This matter is important because Williams is one of the leading news agenda setters for our nation."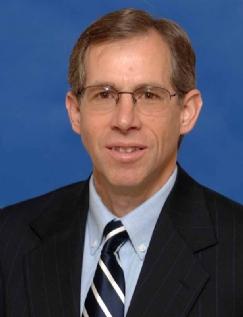 As managing editor of his broadcast, Williams affects programs "not just on his network, but on other news outlets that follow his agenda lead." Goodale adds, "If his agenda topics or his approach to those topics can't be trusted, says Mr. McCall, 'that is very bad, indeed, for our news consuming public.' "
You'll find the complete piece -- "How big a blow has Brian Williams dealt to network news?" -- at the publication's website.
A former journalist and faculty adviser to student radio station WGRE, Jeff McCall is a 1976 graduate of DePauw. The professor is regularly quoted in news stories looking into media matters and has been cited in more than 100 newspapers, including a Variety story earlier today on the Brian Williams matter. Dr. McCall also authored an op-ed column on America's obsession with sports, which was published in a number of newspapers across the nation.
Source: Christian Science Monitor
Back