California Insurance Commissioner Dave Jones '84 to Speak at UC-Riverside
February 12, 2015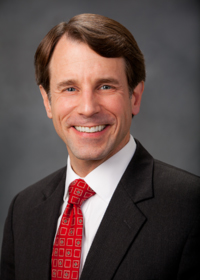 Dave Jones, the insurance commissioner of California and 1984 graduate of DePauw University, will speak as part of the University of California - Riverside School of Public Policy Seminar Series. Jones will discuss "Policy Challenges of Health Insurance Expansion in California" next Thursday, February 19.
"Jones was elected to lead California's largest consumer protection agency in November 2010," notes an announcement."The Daily Journal, California's largest legal newspaper, named Jones one of California's Top 100 Lawyers in 2011, and in 2012 he received the Greenling Institute's 2012 Big Heart Award for his efforts to promote diversity in the insurance industry and the Distinguished Advocate Award from Autism Speaks. He also has been honored by the California Consumer Federation, Western Center on Law and Poverty, Planned Parenthood, Environment California, the Urban League, Preschool California and CalPIRG. Capitol Weekly named him the state's most effective legislator."
Jones, who served six years in the California State Assembly, was a political science major at DePauw. He also holds a master's in public policy from the Kennedy School of Government and a law degree from Harvard University.
Read more here.
Back