Prof. Jeff McCall '76 Discusses Changes in the Cable TV Industry
February 17, 2015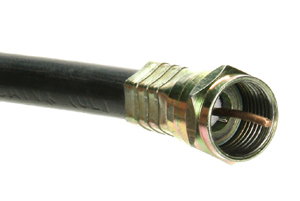 "Comcast, the nation's largest cable company, is looking to expand with its proposed $45 billion acquisition of Time Warner Cable," begins an Indianapolis Business Journal story. "But customers in central Indiana won't come along for the ride. To ease antitrust concerns, Comcast plans to hand 2.5 million customers to a new spinoff called GreatLand Connections."
Cable rates have been increasing nationally, Jared Council writes, "And Jeff McCall, a professor of media studies at DePauw University, said a major rate restructuring is in the forecast as pay-TV packages start to unbundle."
McCall tells the publication, "Part of that is because a lot of the companies that provide the programs are now going over the top, where they are sending their programs directly to the consumer through the Internet."
Later, Council notes, "McCall said he expects GreatLand to engage in 'image lobbying' to help counteract poor perceptions consumers have of large multi-service operators. Earlier this month, a Harris Poll survey ranked the country's most visible companies by positive public perception. Comcast came in at No. 93."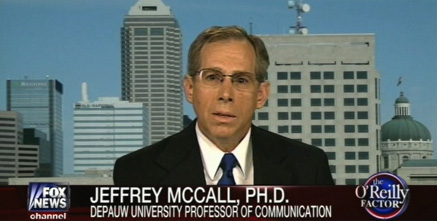 You'll find the complete story at IBJ's website.
A 1976 graduate of DePauw, Jeffrey M. McCall is a former journalist and the author of Viewer Discretion Advised: Taking Control of Mass Media Influences. Dr. McCall has been cited in news stories published in more than 100 newspapers. Last week the professor was quoted in the Los Angeles Times, Variety and the Christian Science Monitor. Over the weekend, his column on the Brian Williams/NBC situation appeared in newspapers across America.
Source: Indianapolis Business Journal
Back