Attorney Erin Majka '99 Joins Chalgian & Tripp
February 22, 2015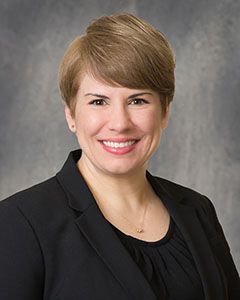 Erin L. Majka, a 1999 graduate of DePauw University, has joined Chalgian & Tripp Law Offices, PLLC. She concentrates her practice in the areas of estate planning, estate administration, and Medicaid.
An English (literature) major at DePauw, Majka went on to earn a degree from the DePaul University College of Law, graduating magna cum laude and Order of the Coif.
She serves on the board of directors for the Hospital Hospitality House of Southwest Michigan.
Learn more at the firm's website.
Back