"Education is Much More Than Preparation for a Job," Opines Prof. Andy Cullison '01
February 21, 2015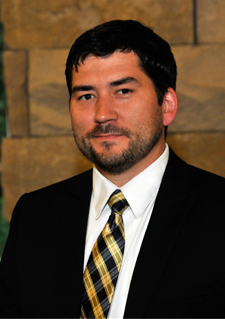 "The American vision of higher education is in a state of decay," writes Andrew M. Cullison, director of the Prindle Institute for Ethics at DePauw University, in a newspaper column.
Cullison points to a move by Wisconsin Gov. Scott Walker to change the University of Wisconsin system's mission statement, "Removing phrases such as 'improving the human condition' and 'the search for truth,' and adding 'meeting the state's workforce needs' ," as well as President Obama's call for a federal college ratings system which would measure, among other things, how successful an institution's graduates are at finding jobs in their field of study.
"This is a disturbing trend in our nation's view about the purpose of higher education, and both parties are guilty of playing into it," Dr. Cullison states. "Yes, education is important for our workforce. We need well-educated people to be able to work in occupations that are much more complex and demanding, but if we start revamping our colleges with that aim alone, we are lost."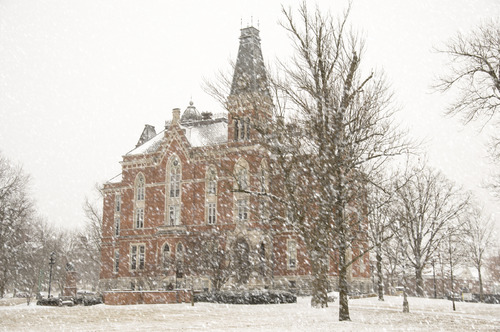 A 2001 graduate of DePauw, Cullison is also an associate professor of philosophy at the University. "What we're seeing is a drastic departure from the traditions and attitudes of the people who laid the foundation to build our system of higher education in the first place," he declares. "(Thomas) Jefferson didn't pen four separate bills for American higher education because he was primarily concerned about job creation and staffing the state's workforce. In each of those bills, he articulated fears about the tyranny that would arise if people were not well-educated. In 1778 he drafted A Bill for the More General Diffusion of Knowledge and said it was 'the surest foundation for the preservation of freedom and happiness.' "
The column, which is being published in several newspapers, concludes, "As a nation, we need to think very carefully about this new turn in higher education. Both parties are at risk of undermining precisely what was so valuable about having a higher education system, and the threat to democracy is very real. Education is much more than preparation for a job; for generations, it has given Americans the tools to have thoughtful, engaged lives."
Read the complete essay at the website of Indiana's Kokomo Tribune.
A double major in philosophy and English (writing) as an undergraduate, Andy Cullison was a member of DePauw's first Ethics Bowl team. He returned to DePauw last summer after serving as associate professor of philosophy at State University of New York at Fredonia. He is quoted in the latest issue of Atlanta magazine discussing Yik Yak and weighed in on the marketing of Breaking Bad action figures for the Christian Science Monitor in October.
Source: Kokomo (Ind.) Tribune
Back