"Media's Sense For the Dramatic" Drives Coverage of Las Vegas Killing, Says Prof. Jeff McCall '76
February 23, 2015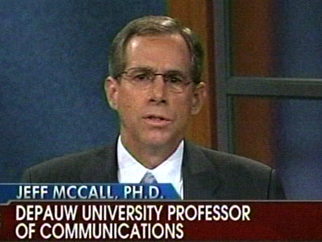 "The shooting in Las Vegas is sad and tragic, of course, but frankly, it doesn't need to be on the national news agenda," says Jeff McCall, professor of communication at DePauw University, of the killing of Tammy Meyers. The professor tells the Las Vegas Review-Journal, "The supposed randomness of the shooting appealed to the media's sense for the dramatic, and drove coverage before all of the details were available."
James DeHaven and Chris Kudialis write, "Police called it road rage, but details revealed since 911 was called show the (Meyers) killing is more complicated." Noting that the case has garnered attention from the major TV networks, they ask, "So what's so fascinating about the Meyers story? Experts boil it down to this: Labeling it road rage, then following every twist and turn in the growing story, often with the drama unfolding on camera."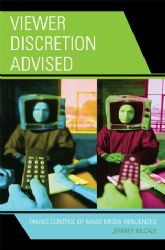 The newspaper adds, "The story is also easy for reporters to follow, thanks to the family's willingness to go on camera and Metro's 'spoon feeding' of daily updates, McCall said. If the story required more hard reporting work, it might not have been so appealing to network news producers."
You'll find the complete article at the Review-Journal's website.
A 1976 graduate of DePauw, Jeffrey M. McCall is a former journalist and the author of Viewer Discretion Advised: Taking Control of Mass Media Influences. Dr. McCall has been cited in news stories published in more than 100 newspapers. Last week the professor talked with the Indianapolis Business Journal about the changing cable television landscape, and he was quoted earlier this month in the Los Angeles Times, Variety and the Christian Science Monitor.
Source: Las Vegas Review-Journal
Back