Soloists Debut with Jazz Ensemble at Wednesday Concert
March 1, 2015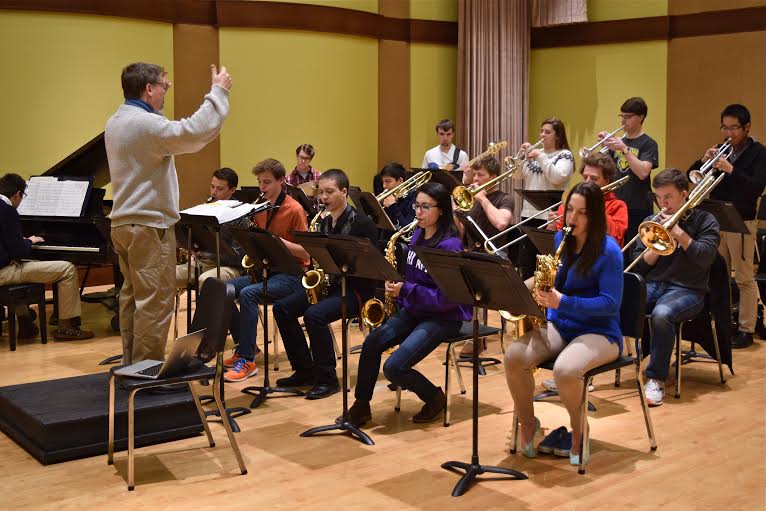 The DePauw Jazz Ensemble will present its first concert of the semester on Wednesday, March 4 at 7:30 p.m. in the Green Center's Kresge Auditorium. The ensemble will bring an extremely varied set to the stage, mixing funk, swing and hard bop, with classic jazz tunes and less familiar works, including some great charts by Don Menza, Bob Mintzer, Paul McKee, Eric Richards, Frank Mantooth and Toshiko Akiyoshi.
The jazz ensemble swings just as hard as last semester, but with an added flair: new soloists. Saxophonists Tyler Schaefers and Aubrey Ault and trumpet player Laura Egyed will be adding their individual flavor to the group's stylings this spring.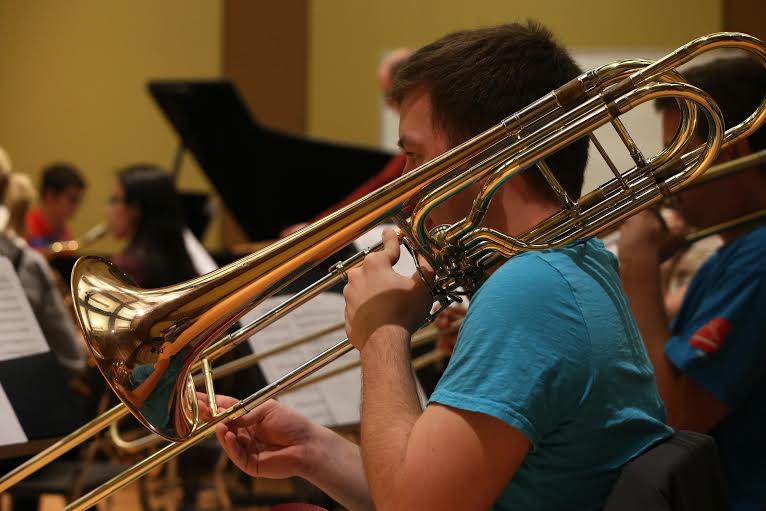 "We have some new members in this semester's edition of the ensemble, and I am excited about what they are bringing to the group," says Steve Snyder, who teaches jazz piano at the DePauw University School of Music in addition to directing the ensemble. "I look forward to hearing our soloists add their own personal touch to the set in Kresge."
General admission to DePauw jazz concerts is $3; tickets for seniors, children and all students are free. For ticket information and purchases, visit www.depauw.edu/music/tickets or the Green Center box office, which is open Monday through Friday 12 p.m. to 4 and p.m. 6 p.m.-8 p.m. and Sunday noon-8 p.m.
Back