Profs. Marnie McInnes and Alicia Suarez Receive Exemplary Teaching Award
March 7, 2015
Marion K. "Marnie" McInnes, professor of English and women's, gender, and sexuality studies, and Alicia Suarez, associate professor of sociology, are the 2014-15 recipients of the Exemplary Teaching Award. Presented by the General Board of Higher Education of the United Methodist Church through a gift from 1942 DePauw University graduates George and Virginia Crane, the award recognizes faculty members who exemplify excellence in teaching; civility and concern for students and colleagues; commitment to value-centered education; and service to students, the institution and the community."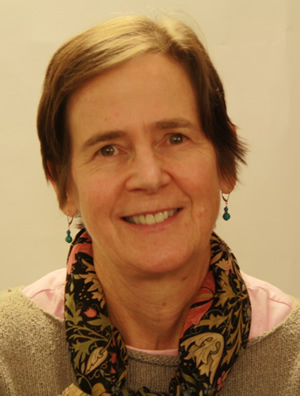 A member of the faculty since 1981, Marnie McInnes "has taught a broad range of courses in her years at DePauw, has played a critical role in the development of new programs that are now central to our curriculum, and is admired by colleagues across campus for her practical and insightful guidance about teaching," notes Dean of Faculty Carrie F. Klaus '93.
"In over thirty years of service at DePauw, [she] has helped to shape crucial university programs and has inspired countless students and many of her colleagues," noted one fellow faculty member, while another offered, "Anyone who has sought her advice, worked with her on a committee, or heard her speak in public has had evidence of her wisdom, eloquence, tact, and kindness. She does her work efficiently, modestly, and unobtrusively, always giving credit to others and deflecting the praise she herself deserves."
Klaus notes that Professor Suarez "is known for her transformative teaching and the strong and sincere interest she takes in students' lives both inside and outside the classroom."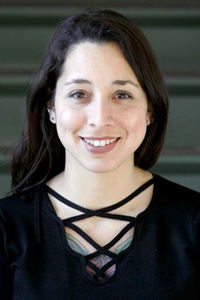 A colleague in the sociology and anthropology department states that students have described classes taught by Suarez as "life-altering," "mind-blowing," and "empowering," and have called her "the best instructor" they ever had. "This high praise is not merely [from] a few students; rather, [it comes] from large chunks of her students every year ... During my conversations with majors and non-majors I routinely hear about [her] 'greatness.' "
A student offered that Suarez "has fostered an academic inside of me that I could never have imagined for myself and as a result has cultivated a part of the man I am today ... Professors like [her] are here to give the best of themselves to their students with the hope that the students will come to know the best of their own selves."
Previous recipients of the Exemplary Teacher Award are:
1992-93: Tom Chiarella
1993-94: Andrea Sununu
1997-98: Valarie Ziegler
1998-99: Craig Paré
1999-2000: John Dittmer
2000-01: Terri Bonebright
2001-02: Carl Singer
2002-03: David Field
2003-04: Jackie Roberts
2004-05: Robert Hershberger and Tamara Beauboeuf
2005-06: Anne Harris and John Schlotterbeck
2006-07: Wayne Glausser
2007-08: Kerry Pannell and Pamela Propsom
2008-09: Matthew Oware and Barbara Steinson
2009-10: Jennifer Adams, Dana Dudle and Gregory Schwipps
2010-11: Catherine Fruhan and Smita Rahman
2011-12: Julia Bruggemann and Angela Castañeda
2012-13: Mona Bhan and Françoise Coulont-Henderson
2013-14: James Mills and Susan Wilson
DePauw was founded in 1837 by the United Methodist Church. Learn more here.
Back