Media Obsession with Young Demographic "Misguided," Prof. Jeff McCall '76 Tells California Paper
March 10, 2015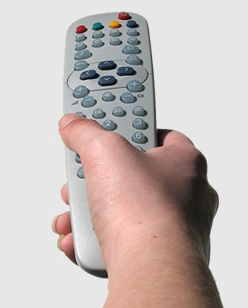 When it comes to television ratings, demographics trump overall audience numbers, so a show that draws large numbers of younger viewers is more attractive to advertisers than a program with an even bigger, but older audience, reports California's Orange County Register.
"Mass-media advertisers target the 18-49 audience, and television programmers try to deliver it," writes TV critic Michael Hewitt. "But the combination of the aging U.S. population and dramatic changes in the way we watch TV may finally be erasing the notion that viewers over 50 don't count."
The story includes analysis from Jeffrey M. McCall, who teaches media studies at DePauw University and authored the book, Viewer Discretion Advised: Taking Control of Mass Media Influences. "Frankly, I think the obsession with the 18-49 demographic is misguided," he tells the paper. "Sure, people in that age group are still formulating buying habits, are less likely to have brand loyalty, and have buying needs associated with making a home and starting a family. Having said that, however, the 18-49 demo is much less likely to have discretionary income and much less likely to be watching traditional network TV. And, the network TV they do watch is more likely to be time-shifted, which means commercials get no traction. At a certain point, eyeballs are eyeballs."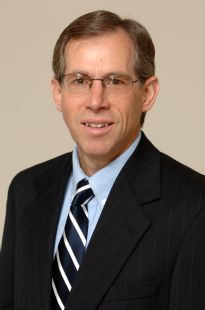 Research shows that the median age of TV viewers is climbing faster than the median age of the overall U.S. population. Dr. McCall says it makes no sense to ignore the older demographic. "People in their 50s, 60s and even 70s still have robust lifestyles and spend money, he says. "They also are more likely to have some money to burn living the good life as empty nesters or in retirement. And that demographic still watches live television."
Access the complete article at the Register's website.
A 1976 graduate of DePauw and a former journalist, Jeff McCall is a professor of communication at the University and has been a member of the faculty since 1985. He's also faculty adviser to student radio station WGRE. Frequently quoted in articles examining media matters, Professor McCall has been cited in recent articles in the Orlando Sentinel, Las Vegas Review-Journal, the Indianapolis Business Journal and the Los Angeles Times. He also authors opinion columns that are published in newspapers across the nation, including an essay last week on online threats.
Source: Orange County (Ca.) Register
Back