Natalie Ciambrone '09 is Marketing Communications Manager at Dow AgroSciences
March 12, 2015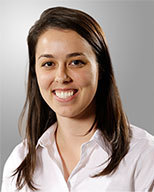 Natalie Ciambrone, a 2009 graduate of DePauw University, has been appointed marketing communications manager at Dow AgroSciences.
"Ciambrone will assist in the development of marketing and communications plans, and will be responsible for implementing marketing communications tactics for the pest management business, as well as T&O, range & pasture, and vegetation management," notes an announcement.
An economics major and Management Fellow at DePauw, Ciambrone received a Governor Robert D. Orr Entrepreneurial Fellowship after graduation and then earned an M.B.A. from Indiana University's Kelley School of Business.
Read more here.
Back