Financial Reporter Christine DiGangi '11 to Speak at Chicago's East-West University
March 17, 2015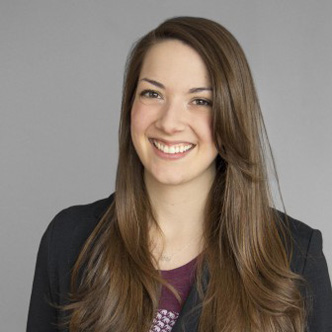 Christine DiGangi, a financial reporter and 2011 graduate of DePauw University, will speak on "10 Things Everyone Should Know about Credit Scores" at Chicago's East-West University. The free event takes place on Wednesday, April 15, at 5:30 p.m. and is presented as part of the East-West Perspectives lecture series.

An announcement notes, "DiGangi is a Chicago-based journalist covering personal finance for Credit.com's news site. She explores a variety of consumer issues, like student loan debt, mortgages, credit cards, auto loans, basic budgeting and how day-to-day decisions affect consumers' credit scores and long-term financial goals. Her writing is published across dozens of outlets, including Yahoo! Finance, MSN Money, USA Today and TIME, among others."
An English (writing) major, DiGangi served as editor of the student newspaper, The DePauw. She's previously managed communications for the Society of Professional Journalists and was a copy editor for the New York Times News Service.
Read more here.
Back