AP Story on Role of Journalists in Investigating Crimes Quotes Retired Prof. Bob Steele '69
March 17, 2015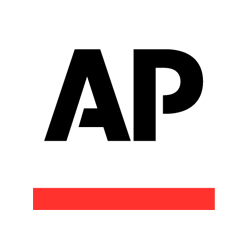 "Robert Durst was a rich man living free despite police efforts to link him to murder. Adnan Syed was a young man imprisoned for life for killing an ex-girlfriend," notes an Associated Press story receiving wide distribution today. Lynn Elber writes, "Media scrutiny changed their fortunes, pushing both back into the courts: Durst is facing trial on a murder charge, and Syed awaits an appeal of his conviction. Observers say it's what journalists, or others taking on the role of investigative reporters, can and should do -- but not simply, or heedlessly, to play faux detective."
Durst was arrested Monday after an HBO program, The Jinx: The Life and Deaths of Robert Durst, captured his voice saying "killed them all."
Elber reports, "Bob Steele, a Poynter fellow and recently retired DePauw University professor, said he was unfamiliar with details of the Durst case or The Jinx but had a strong caution for reporters in general. 'We cannot just go after these stories at full blast without paying attention to professionalism' and an individual's constitutional rights, Steele said."
You'll find the complete story -- "Media turns detective with The Jinx, other murder cases" --at the Denver Post's website.
A 1969 graduate of DePauw, Robert M. Steele retired from the University -- where he led the Prindle Institute for Ethics and was the Eugene S. Pulliam Distinguished Visiting Professor of Journalism -- at the conclusion of the 2013-14 academic year. He is one of America's leading experts on media ethics and has been called a "journalism treasure" by Steve Buttry of the American Press Institute. In 2010 the professor was named a Fellow of the Society of Professional Journalists, the highest honor SPJ bestows upon a journalist for extraordinary contributions to the profession.
Source: Associated Press
Back