Daniel Reck '03 Profiled in Suburban Chicago Newspaper
March 19, 2015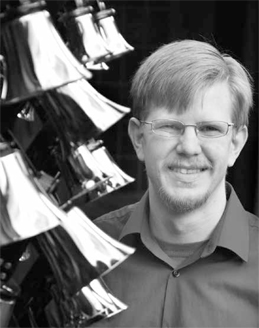 "When you play in a handbell ensemble, you are the only person responsible for your particular notes on the scale," Daniel M. Reck, a 2003 graduate of DePauw University, tells the Hinsdalean. The suburban Chicago newspaper previews a Sunday concert that will feature Reck and other alumni of the Union Church of Hinsdale's Allegro Handbell Ensemble, as well as current members, to raise funds for the ensemble's summer tour to Scotland and Ireland.
Of performing in a handbell choir, Reck says, "There is no other person sitting next to you to cover that note. The closest analogy that Stephen (Edwards, director) and I use is 12 people playing one piano and each person is only using one finger on each hand. To do that musically requires incredible teamwork and attention to detail but also incredible support of one another."
Reck, who joined the handbell choir in the sixth grade, is also an Eagle Scout. "I'm a strong believer that it takes a community to raise a child and that every parent should -- and I plan to -- involve as many family members, neighbors, community leaders, all of those people, in their children's lives."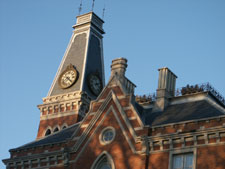 Learn more about the Sunday event here.
A computer science major at DePauw, Daniel Reck is associate registrar at Midwestern University in Downers Grove, Illinois, and managing editor for Jamboree Today, the news service of the Boy Scouts of America.
Back