Prof. Harry Brown Authors Golf Ball for Object Lessons Series
February 2, 2015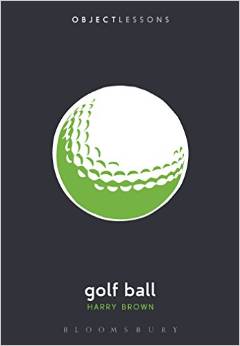 Harry Brown, associate professor of English at DePauw University, is the author of Golf Ball, a book in the Object Lessons series. Published in partnership with The Atlantic, Object Lessons "is a series of short, beautifully designed books about the hidden lives of ordinary things."
According to a synopsis, "Harry Brown explores the composition, history, kinetic life, and the long deterioration of golf balls, which as it turns out may outlive their hitters by a thousand years, in places far beyond our reach. Golf balls embody our efforts to impose our will on the land, whether the local golf course or the Moon, but their unpredictable spin, bounce, and roll often defy our control. Despite their considerable technical refinements, golf balls reveal the futility of control. They inevitably disappear in plain sight and find their way into hazards. Golf balls play with people."
It adds, "Harry Brown's short treatise on the golf ball serves up surprising lessons about the human desire to tame and control the landscape through technology."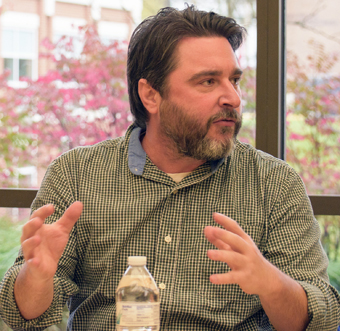 Order the book at Amazon.com.
Harry J. Brown, who serves as chair of DePauw's English department, is the author of Videogames and Education: Humanistic Approaches to an Emergent Art Form and Injun Joe's Ghost: The Indian Mixed-Blood in American Writing. Brown, who holds a Ph.D. from Lehigh University, teaches courses in American literature, Native American literature, literature of the environment, and game studies at DePauw.
Back