Award-Winning Investigative Reporter Meg Kissinger '79 Returning to DePauw as Pulliam Visiting Professor of Journalism
March 26, 2015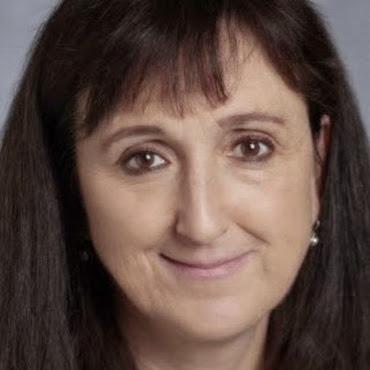 Meg Kissinger, investigative health reporter for the Milwaukee Journal Sentinel and 2009 finalist for the Pulitzer Prize, will return to her alma mater, DePauw University, for the 2015-16 academic year as Eugene S. Pulliam Distinguished Visiting Professor of Journalism.
Kissinger, a 1979 graduate of DePauw who served as editor-in-chief of The DePauw, has received more than a dozen national reporting awards, including being honored twice with the prestigious George Polk Award in Journalism.
"Somewhere up there, my mother surely is smiling," says Kissinger, who majored in political science as an undergraduate. "It was she who told me, lo, these many years ago that I shouldn't go to the University of Missouri because I needed to be 'a big fish in a little pond.' Though I nearly fainted when the station wagon pulled up to the back door of Lucy Rowland Hall, I learned to love what DePauw offered me in the ensuing four years. I'm thrilled to be 'swimming back' to the place that taught me to believe in myself. And I aim to motivate students in the same way my DePauw professors inspired me."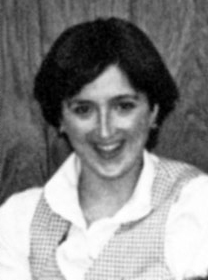 Meg Kissinger worked as a reporter at New York's Watertown Daily Times (where she broke the story of Abbie Hoffman coming out of hiding) and the Cincinnati Post before joining the Milwaukee Journal (now Milwaukee Journal Sentinel) in 1983. (at left: Kissinger in The DePauw newsroom in 1979)
Kissinger has traveled to Brazil and Haiti to report on the infant mortality epidemic, to Belgium to write about their compassionate care for people with mental illness, and to the Super Bowl (where, alas, her beloved Green Bay Packers lost). She was a finalist for the Pulitzer Prize in investigative reporting in 2009 for stories on the failure of the federal government to regulate toxic chemicals in household products. Her reporting on the failure to care for people with mental illness has won multiple national awards, including the Robert F. Kennedy National Journalism Award.
"I'm thrilled that Meg will be returning to DePauw and that our students will have this opportunity to work closely with her," says Jonathan Nichols-Pethick, director of the Pulliam Center for Contemporary Media and Media Fellows Program and associate professor of communication and theatre. "She's not only a truly exceptional journalist, but also a warm and thoughtful person who cares about our students and building upon DePauw's long tradition of producing impactful media professionals. I think she will bring great insight and energy to our campus."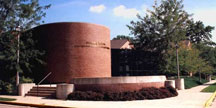 The Pulliam Visiting Professorship was created in 2000 with a gift from the family of Eugene S. Pulliam, a 1935 graduate of DePauw and former publisher of the Indianapolis Star and News, "to support and advance DePauw's strong tradition of graduating men and women who become highly successful and significant journalists." In recognition of the gift, the University's Board of Trustees voted to name DePauw's media center the Eugene S. Pulliam Center for Contemporary Media.
Back