Doug Hallward-Driemeier '89 to Argue Same-Sex Marriage Case Before US Supreme Court
March 31, 2015
"The starting lineup is becoming clear for the Supreme Court's April 28 oral argument over same-sex marriage," reports the McClatchy News Service. "Douglas Hallward-Driemeier will argue on the second question, whether the Fourteenth Amendment requires states to recognize same-sex marriages performed in other states. A DePauw University and Harvard Law School graduate and former Rhodes Scholar, Hallward-Driemeier has argued 14 times before the high court."
The story also notes, "On Tuesday, capping a quiet competition, advocates challenging state bans on same-sex marriage announced that Mary L. Bonauto will (also) represent the team."
A 1989 graduate of DePauw, Doug Hallward-Driemeier was awarded a Rhodes Scholarship his senior year. A political science major and a Spanish minor, he was also a Rector Scholar as an undergraduate.
Now a partner at Ropes & Gray LLP, Hallward-Driemeier leads the firm's Appellate and Supreme Court practice. He has presented more than 50 appellate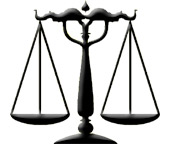 arguments, including before the U.S. Supreme Court and every federal circuit court of appeals. He previously more than a decade handling civil appeals and Supreme Court litigation for the U.S. Department of Justice. Between 2004 and 2009, he was an Assistant to the Solicitor General, where he briefed and argued cases on behalf of the United States before the Supreme Court.
Read the full story by clicking here.
Back