Art of DePauw Seniors On View at Peeler Center, April 17-May 16
April 1, 2015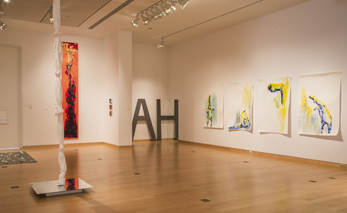 An exhibition honoring the work of DePauw University's graduating senior studio art majors opens at the Richard E. Peeler Art Center on Friday, April 17 at 5 p.m. This year's exhibition, which will remain on view through May 16, features a variety of artworks, ranging from more familiar media such as painting and photography to installations relying upon obsolete electronics and televisions.
A reception for the artists will take place in the Peeler Art Center lobby immediately following the opening and artist talks. The exhibition and reception are both free and open to the public.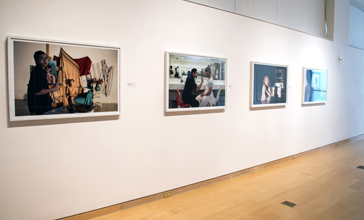 The galleries at the Peeler Art Center are open Monday-through-Friday from 10 a.m. - 4 p.m.; Saturday 11 a.m. - 5 p.m.; and Sunday 1 - 5 p.m., and are closed during University breaks and holidays.
For more information, click here or contact Craig Hadley, director and curator of exhibitions and University collections, at (765) 658-6556.
Back