Two Juniors Receive Albert Lund '48 Scholarships for 2015-16
March 30, 2015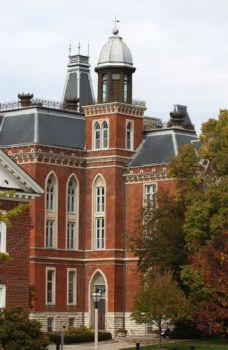 Two DePauw University students are being awarded for their scholarship and their efforts to better the campus and community. Jack Ford and Nick Thompson, both juniors, are the recipients of Albert L. Lund '48 Scholarships for the 2015-16 academic year.
Lund, who was a member of Phi Delta Theta at DePauw, established the scholarship in 1999 to reward members of his fraternity. The awards are for $6,000 each.
To date, 47 Lund Scholarships totaling more than $250,000 have been awarded to DePauw students. Albert Lund (pictured below) died in 2003.
"It was a Rector Scholarship that made it possible for my father to attend DePauw, and that opportunity opened doors for him throughout his life that he was very grateful for," says his son, Larry Lund '77.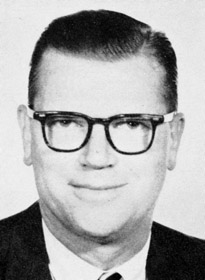 "My dad's gift ensures that future generations will receive opportunities to succeed, and build upon the strong foundations of this chapter and DePauw University, which he loved very much."
The awards were presented at Phi Delt's annual scholarship dinner tonight. Among those attending were DePauw President Brian Casey and Larry Stimpert, vice president for academic affairs. Also on hand were Lindsey Lund Peterik '74 (Albert Lund's daughter), Ed Gower '77 and Scott Shewalter '77, who serve on the committee that oversees Lund Scholarships.
Back