Sue Anne Gilroy '70 to Receive Nancy A. Maloley Outstanding Public Servant Award
April 2, 2015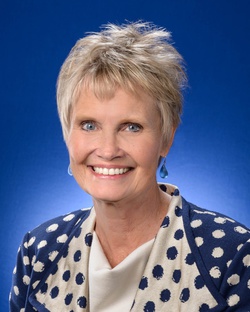 Sue Anne Gilroy, vice president of development and executive director of the St. Vincent Foundation and 1970 graduate of DePauw University, is the 2015 recipient of the Nancy A. Maloley Outstanding Public Servant Award. Presented by the Richard G. Lugar Excellence in Public Service Series, the award "is given each year to recognize a Hoosier Republican woman who has demonstrated extraordinary dedication to serving the public good through appointed governmental and political office," notes an announcement.
Gilroy, who served as Indiana's first female Secretary of State from 1994-2002, will accept the award at the Lugar Series' 25th Anniversary annual event on April 20 at the Indianapolis Marriott Downtown. The program will feature an address by Carly Fiorina, former Hewlett-Packard CEO and prospective candidate for the 2016 GOP presidential nomination.
"Sue Anne Gilroy's trailblazing career in government, politics and philanthropy is a model for all Hoosier women and makes her the ideal recipient of this year's Nancy A. Maloley Outstanding Public Service Award," said Lugar Series executive director Anne Hathaway. "Through her work for then-Mayor Richard G. Lugar, as Indiana's first female secretary of state, and now with
the St. Vincent Foundation, Sue Anne has dedicated her career and life to service and to others."
The award was established in 2003 to honor the memory of Nancy A. Maloley, who served three presidents, a U.S. Senator, a U.S. Congressman and an Indiana governor. Previous recipients include two other DePauw alumnae: Deborah J. Daniels '73 and Lesley Reser '83.
Sue Anne (Starnes) Gilroy, a co-founder of the Richard G. Lugar Excellence in Public Service Series,began her career in government service in 1970 with then-Mayor Richard G. Lugar. She became the first female UniGov director as director of the Indianapolis Department of Parks and Recreation. She returned to public service as Senator Richard G. Lugar's Indiana State Director from 1990-93 and then served eight years as Indiana's Secretary of State. She made an unsuccessful run for mayor of Indianapolis in 1999 and served on the state's Blue Ribbon Commission on Local Government Reform.
Under Gilroy's leadership, the St. Vincent Foundation has raised more than $70 million to support hospital projects and programs and its assets have increased to $100 million.
"Gilroy graduated cum laude from DePauw University with a bachelor's degree and holds a master's degree in public administration from Indiana University at Indianapolis," notes the announcement. "When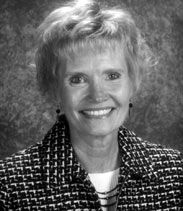 she was a senior at DePauw she interned with Crawfordsville Mayor Will H. Hays Jr. In a 2008 story that appeared in the Indianapolis Star, Gilroy said, 'After I expressed my interest in public service, Bill told me how impressed he was with a young man beginning his first term as mayor of Indianapolis: Dick Lugar. An introduction resulted in my first job in government as assistant to the mayor of Indianapolis.' She attributes this 'big break' to helping her launch a life public service."
Read more here.
Back