Disinterest of Young Americans in News "A Disturbing and Ongoing Trend," Writes Prof. Jeff McCall '76
April 4, 2015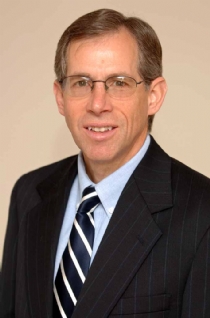 Young people often "stumble into" news while browsing social media sites, with Facebook being the primary outlet where "accidental news absorption" takes place, according to a report by the Media Insight Project. Jeffrey M. McCall, professor of communication at DePauw University, offers analysis on the report's findings in an Indianapolis Star column.
"The most likely 'news' topics these people find on social media are pop culture, music/movies, social issues, fashion and sports," Dr. McCall writes. "Only 40 percent of millennials report paying for any news site or app, but most are happy to pay for access to movies, video games and music."
According to the professor, "It's a disturbing and ongoing trend that young adults aren't interested in real news and don't engage it. Millennials perform poorly on surveys of current events and public affairs. With little insight and awareness of important events, these young people are bystanders as the public policies that will affect their lives for decades get made. In the 1970s, half of college-age people read a daily newspaper. Now it is less than one in five, online or otherwise.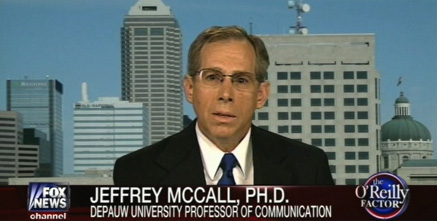 "It figures then that voter turnout among young people is consistently lower than for other age groups. Young voter turnout has declined steadily during the last half century, except for slight upticks in 1992 to elect Bill Clinton and 2008 to elect Barack Obama. President Obama recently mentioned the prospect of mandatory voting. More voter participation is generally a good thing, but too many young voters would only be prepared to vote on their favorite new movie or what to put on the pizza."
McCall puts part of the blame for millennial tune-out on the news industry, which has responded to diminishing audiences by providing more "soft" news and weather and fewer investigative pieces. "Then there is the near fixation of young adults on their digital devices," the professor states. "Instagram photos of pets, tweets about the lunch menu and posts about tonight's bash just have to be shared. Lives are not so much lived as they are recorded and processed through the digital universe. Such digital compulsion leaves too little time or brain space to become civically aware."
He concludes, "Of course, certain young adults take seriously their duty to be informed and civically engaged. The question is whether their numbers are sufficient to
someday lead a democracy on the important issues of the day. The answer is less likely as long as millennials think 'news' is best found while stumbling through social media sites."
You'll find the complete essay at IndyStar.com.
A 1976 graduate of DePauw and a former journalist, Jeff McCall authored the book Viewer Discretion Advised: Taking Control of Mass Media Influences. He serves as faculty adviser to student radio station WGRE and has been quoted in stories on media matters in more than 100 newspapers. Professor McCall has contributed to recent articles in the Los Angeles Times and Orange County Register and moderated Tuesday night's discussion with the 44th Vice President of the United States, Dan Quayle '69.
Source: Indianapolis Star
Back