Senior Natalie Weilandt Receives Fulbright Award to Teach in Turkey
April 14, 2015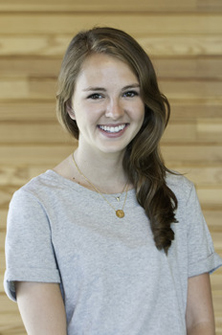 DePauw University senior Natalie M. Weilandt is the recipient of an English Teaching Assistantship from the Fulbright U.S. Student Program competition and will spend the 2015-16 academic year teaching English in Turkey.
The United States government's flagship international exchange program, the Fulbright Program is designed to increase mutual understanding between the people of the U.S. and the people of other countries. The Fulbright Program provides participants -- chosen for their academic merit and leadership potential -- with the opportunity to study, teach and conduct research. It operates in more than 155 countries worldwide and has provided approximately 325,000 participants with the opportunity to study, teach or conduct research in each others' countries and exchange ideas. Approximately 8,000 grants are awarded annually.
Weilandt is an English (writing) major and art history minor who had an internship in France at a national museum in Paris, e Musée de l'Orangerie, and took classes in language and culture at L'Université Sorbonne. While at DePauw, She's also traveled to Thailand to study education and spent the summer of 2013 teaching English in Istanbul, Turkey.
"My teaching job consisted of assisting fellow teachers, working one-on-one with students, and eventually formulating my own lesson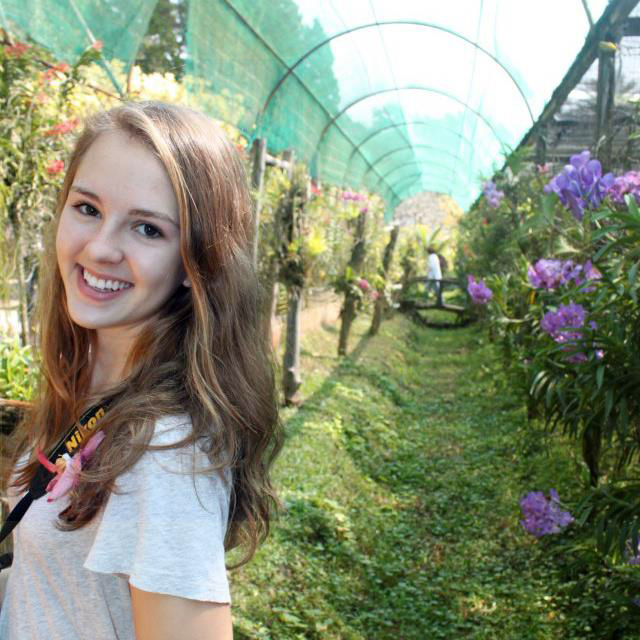 plans and leading my own classes," she recalls. "I taught at varying levels to adults over the age of 18."
In her Fulbright application, Weilandt added, "When I taught English to adults in Istanbul in the summer of 2013, I knew that Turkey was in a position of growing influence in the Middle East, so I felt that my role as an English teacher was important because I was globalizing the voices of my Turkish students. I pushed my students to use their skills to gain confidence in exploring bigger questions in English."
The senior notes, "If there's one thing I've learned from working in diverse cultures, it's that everyone has an opinion on something. I wholeheartedly believe in the importance of sharing these opinions, so I want to give people the tools they need to do so. The way I see it, there is nothing more powerful than a person with a strong opinion. Give them a way to communicate it, and they just might change the world."
Natalie Weilandt has served as a student intern at the Prindle Institute for Ethics and as a peer intern at the Hubbard Center for Student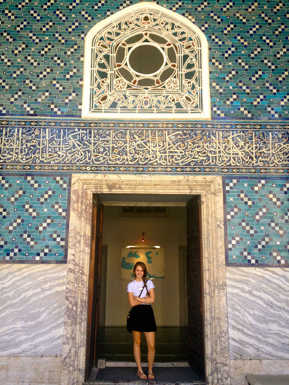 Engagement.
"Debates happen no matter what the language, no matter who the people," she notes. "While they may vary in size and status, every conflict needs a common language in order to be solved. This idea has always been clear to me, and I hope to one day make it the focus of my career in ethical marketing for large-scale non-profits. If we can all communicate in the same language, we can share and listen to opinions more freely -- I've seen it. I believe that by finding ways to understand our opponents' opinions, we can solve some of the world's toughest disagreements."
The Fulbright Program was established by the U.S. Congress in 1946 under legislation introduced by the late Senator J. William Fulbright of Arkansas. It is sponsored by the U.S. Department of State's Bureau of Educational and Cultural Affairs , which works with private non-profit organizations in the United States and with U.S. embassies and binational Fulbright Commissions abroad to administer the Program. Policy guidelines are established by the presidentially-appointed J. William Fulbright Foreign Scholarship Board, which also selects the recipients of Fulbright awards.
DePauw University is listed among the "Top Producers of Fulbright Awards for U.S. Students, 2014-15" in the Chronicle of Higher Education. DePauw was also cited as one of the USA's top producers of Fulbright Fellows in the publication's 2013, 2012, 2011, 2009, 2008, 2007 and 2006 listings.

See the names of DePauw's Fulbright recipients here or visit the University's Fulbright page.
DePauw students and alumni who are interested in applying for Fulbright Awards may contact Humberto Barreto, Elizabeth P. Allen Distinguished University Professor and professor of economics and management, or Kate Knaul, assistant dean of experiential learning and director of national fellowships and awards.
Back