MKTO Performs Free Concert at DePauw April 17
April 10, 2015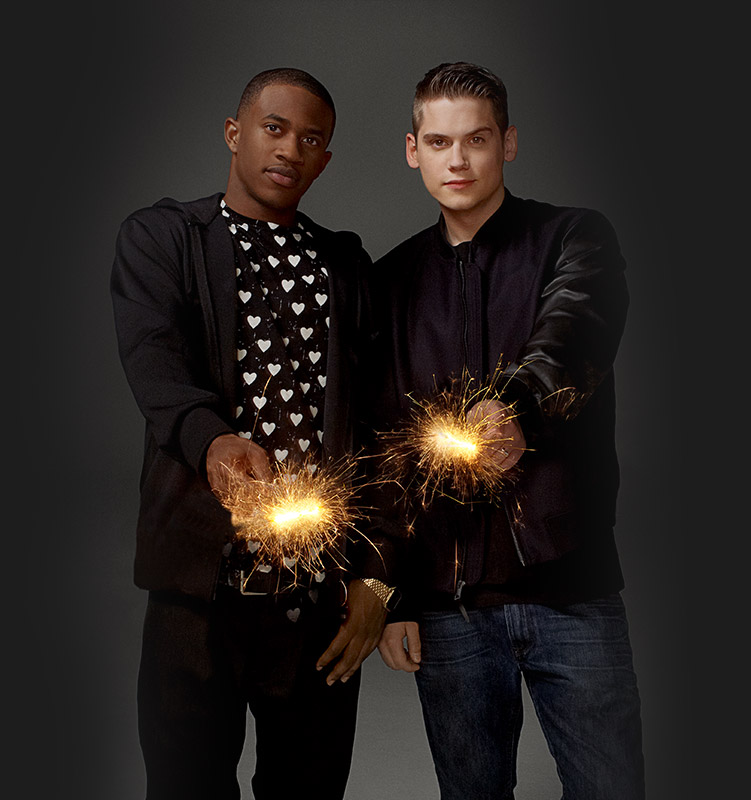 The musical duo MKTO, whose song, Classic, was nominated as "Catchiest New Song" in the 2014 Radio Disney Music Awards, will come to DePauw University to perform a Friday, April 17 concert. The show will begin at 8 p.m. in Neal Fieldhouse, located within DePauw's Lilly Physical Education and Recreation Center. The performance is presented free of admission charge and is open to all.
Composed of Malcolm Kelley and Tony Oller, MKTO is also known for their debut single, Thank You, which was released in January 2013. MKTO's self-titled debut album was released on January 30, 2014.
Kelley and Oller "first met after being cast in the Nickelodeon television series Gigantic in in 2010," notes All Music Guide. "Prior to this, Kelly starred as the character Walt Lloyd on ABC's Lost, and Oller appeared on several shows including the Disney Channel's As the Bell Rings. After striking up a friendship on Gigantic, the duo formed MKTO (a combination of their initials, as well as the moniker 'Misfit Kids Total Outcasts')."
In an August 2014 concert review, the Boston Globe noted that MTKO delivered "enormously high-energy levels that were mirrored intently by the audience."
DePauw has a long history of hosting concerts by influential popular musicians. Recent visitors have included Fitz and The Tantrums, Mary Lambert, Third Eye Blind, Jack's Mannequin, Gavin De
Graw, the Black Eyed Peas, Mike Posner, Lupe Fiasco, Ben Folds, The Roots, Howie Day, Guster, Ben Kweller and Rufus Wainwright. Past guests such as Dave Matthews, Smokey Robinson and the Miracles (pictured at left performing in Bowman Gymnasium), the Four Tops, Harry Chapin, the Isley Brothers with Jimi Hendrix, Psychedelic Furs, Pure Prairie League, Billy Joel, The Byrds, America, Chiddy Bang, the Carpenters, Maynard Ferguson and the Temptations have also performed on campus. Additionally, singer/songwriter/producer Todd Rundgren presented an Ubben Lecture at DePauw in April 2009.
Back