Anne Decker Steinberg '92 is Executive VP of Events at GRand Solutions
April 14, 2015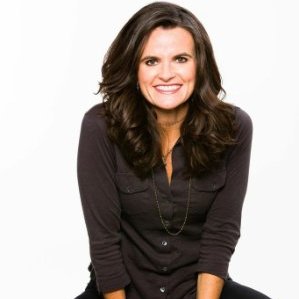 Anne Decker Steinberg, a 1992 graduate of DePauw University, has joined GRand Solutions as executive vice president of events. She comes to the firm from the Children's Museum of Indianapolis, where she has been director of events and special projects since February 2012.
Based in Speedway, Indiana, GRand Solutions is a marketing, events and communications company.
In her new role, Decker Steinberg will be responsible for creating and executing large-scale events in sports and business marketplaces for existing and new clients.
"Anne has an impressive track record of success in all aspects of event planning, and she always has delivered far above expectations," says GRand co-founder Ruthie Forbes. "Her energy, creativity and enthusiasm are boundless, and she's totally committed to client success. She's an ideal match for the GRand team."
At the Children's Museum, Decker Steinberg developed and implemented strategies and plans for on-site and rental events with more than 1,000 guests at the nationally acclaimed museum. She previously designed,
managed and produced major events as the owner of Details by Decker from 1997-2000 and as partner of Detail + Design from 2000-11. Her full-service event management skills included theme development, logistics management, décor creation and destination management.
"I've always admired the work of everyone at GRand Solutions, as it places clients first by listening to them and determining an energetic, innovative strategy for meeting their goals," states Decker Steinberg, who was an economics major at DePauw. "That's how I enjoy working, too, so I'm really looking forward to a perfect, productive fit with the GRand team."
Read more here.
Back