Ben Solomon '10 and New York Times Colleagues Win Pulitzer Prize
April 20, 2015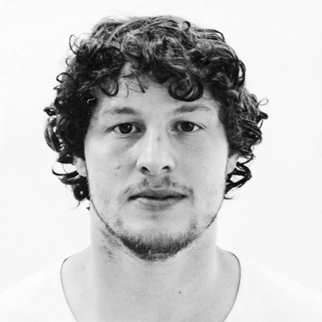 Ben C. Solomon, a video journalist for the New York Times and 2010 graduate of DePauw University, is among a team of Times staffers to be honored today with the Pulitzer Prize for international journalism. They were cited for their "courageous front-line reporting and vivid human stories on Ebola in Africa."
The Times produced more than 400 articles, including about 50 front-page stories from inside the Ebola-afflicted countries themselves.
Read more at the newspaper's website and access the award-winning pieces via this page.
A communication major and Media Fellow at DePauw, Ben Solomon and his Times colleagues won a 2014 George Polk Award in Journalism for their coverage of the Ebola epidemic in West Africa. (photo below: Solomon gets a chlorine spray down in front of a hospital in Liberia; image by Daniel Berehulak, who today won the Pulitzer Prize for feature photography)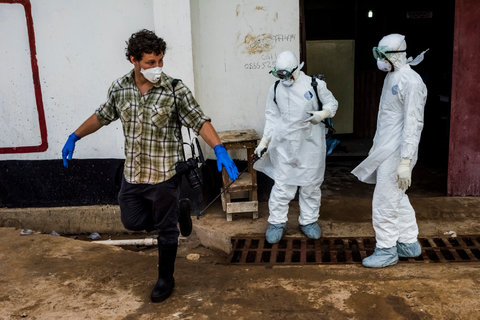 Solomon's assignments have taken him around the globe. In 2013, Solomon was a third place winner in the 71st annual Pictures of the Year International Competition in the "Multimedia Photographer of the Year" category.
In a 2011 feature, Ben Solomon stated, "My time at DePauw allowed me to do some really interesting things. It's been an easy transition for me. DePauw is an amazing place. If you're motivated to do things, the opportunities are limitless."
Back