Newspaper Spotlights Dave Sturges '63 and His Dedication to Public Service
April 22, 2015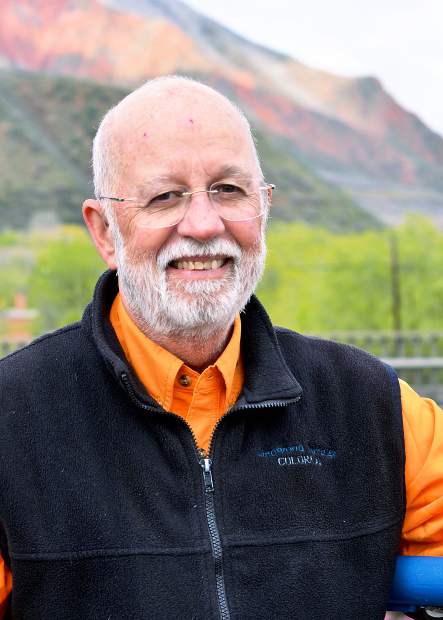 "From his first job delivering telegrams by bicycle as a teenager in Michigan to his current retirement gig delivering prescription drugs to senior citizens, to countless volunteer efforts in-between, Dave Sturges has dedicated his life to serving others," begins a profile in the Post Independent of Glenwood Springs, Colorado. A 1963 graduate of DePauw University, Sturges recently stepped down from the Glenwood Springs City Council after serving two terms.
"I've had the privilege of working in federal, state and local government, and a long period in private practice law for corporations," Sturges says. "But the real heart of my work has always been in the nonprofit public service area."
The text notes, "After graduating from DePauw University in Indiana and earning his law degree from the University of Michigan in 1966, he worked for a time with the legal staff for the Chicago and Northwestern Railroad. While there, a college friend of his introduced him to the newly elected Gov. (Richard) Ogilvie, who hired Sturges to join his legal staff. He served for four years as assistant legal counsel to Ogilvie, specializing in criminal justice matters such as extraditions, paroles and pardons."
Sturges stayed on to work for Ogilvie's successor, Dan Walker, and went on to posts with the Federal Energy Administration, U.S. Attorney General's Office, Peabody Coal and the Delaney and Balcomb law firm.
"In addition to his volunteer work in community corrections and with several local nonprofit organizations, Sturges took an interest in local transportation and land-use issues. He was one of the first members appointed to the city of Glenwood Springs' newly formed Transportation Commission in the 1990s, and later was appointed to serve on the city's Planning and Zoning Commission. At the state level, he was appointed to the Colorado Natural Areas Council and later served for four years on the Water Quality Control Commission under former Colorado Gov. Roy Romer. He ended up being the swing vote that led to the defeat of the Two Forks dam project."
You'll find the complete article -- headlined "'Service' could be Dave Sturges' middle name" -- at the newspaper's website.
Back