Art & Music Intersect in 'Sounds of Food-Water-Life' Wednesday
April 23, 2015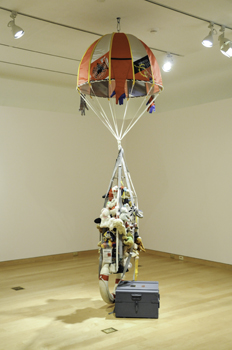 The DePauw Percussion Ensemble returns to the University's Richard E. Peeler Art Center on Wednesday, April 29 at 6:30 p.m. for an hour-long interaction with the multimedia exhibition, Lucy+Jorge Orta: Food-Water-Life, which is on display through May 10 at Peeler.
The sculptures, drawings, installations and videos included in the exhibit explore major concerns that define the twenty-first century: biodiversity, environmental conditions, climate change and exchange among peoples. The performance, which melds musical speech with percussive sound, uses music from Australia, Brazil and the United States to highlight the exhibition's theme of art and resources without borders.
Conceived as a creative alternative to traditional concert settings, Percussion@Peeler is intended to entertain more than just one set of senses, with the percussionists surrounding the audience or moving through the space as the music is being performed, and the gallery itself and the works of art within it allowing for non-traditional use of the space. The percussion group, directed by Bonnie Whiting, will be joined on Wednesday by guest flutist Eleanor Price '17 from the DePauw University School of Music.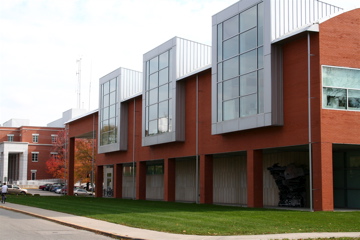 This, the first comprehensive exhibition of work by the French wife-husband duo Lucy + Jorge Orta available to American museums, is touring nationally through 2015. It is curated by Judith Hoos Fox and Ginger Gregg Duggan (c2 | curatorsquared) for Tufts University Art Gallery. Learn more here.
The community is invited to attend this multidisciplinary, family-friendly event and the reception after performance; both are free and open to the public.
Back