Ohio Newspaper Spotlights Service of Sarah Reese Wallace '76
April 27, 2015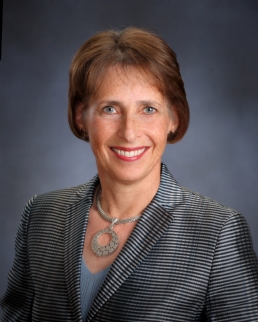 "Sarah Reese Wallace, chairwoman of First Federal Savings and Loan, speaks with a heartfelt dedication to her job and her work with the Thomas J. Evans Foundation," notes today's edition of Ohio's Newark Advocate. Wallace, a 1976 graduate of DePauw University, is the subject of a "Q&A" feature.
"The busy community and business leader remains involved in a host of local organizations, but the Evans Foundation is a labor of love," Kent Mallett writes of Wallace. "The chairwoman of the Evans Foundation board continues in the philanthropic footsteps of her father, Gib Reese, former foundation chairman."
She says, "I get a lot of personal satisfaction from it. We can help a lot of different entities. It's a community investment institution."
The paper points out that Wallace's many volunteer activities include serving on DePauw's Board of Trustees, which she chaired from 2010-14.
Access the piece at the Advocate's website.
A gift from Sarah Wallace and her husband and classmate, John Wallace '76, is funding a dedicated faculty dining room and gathering spaces in Hoover Dining Hall, which is currently under construction on the DePauw campus. Learn more in this previous story.
Back