Poet Richard Blanco, Who Read at President Obama's Inauguration, Coming to DePauw as a Woodrow Wilson Scholar
May 3, 2015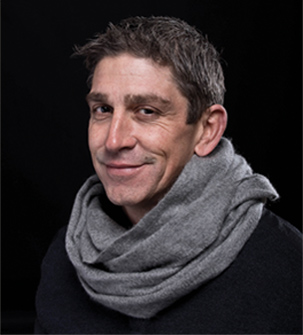 Richard Blanco, a noted American poet, author and civil engineer who read one of his works at President Barack Obama's second inauguration, is coming to DePauw University as a guest Woodrow Wilson Scholar for Winter Term 2016. Blanco will be in residence at DePauw January 18-21.
Born to a family of Cuban exiles in Madrid, Richard Blanco moved to New York City only 45 days into his life. Only a few weeks old, Blanco already belonged to three countries, a foreshadowing of the concerns of place and belonging that would shape his life and work.
Raised in Miami in a community of Cuban exiles, Blanco was possessed by a strong creative spirit from a young age and also excelled in math and the sciences. His parents encouraged him to study engineering, believing it would ensure a more stable and rewarding career for him. He took their advice, earning a degree from Florida International University in 1991, and began working as a consulting civil engineer in Miami. In his mid-20s he was compelled to express his creative side through writing, prompted by questions of cultural identity and his personal history. He returned to Florida International University, where he was mentored by poet Campbell McGrath and earned a Master of Fine Arts in creative writing in 1997.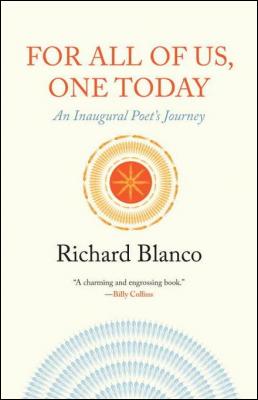 Blanco's first book of poetry, City of a Hundred Fires, was published in 1998 and won the Agnes Lynch Starrett Poetry Prize from the University of Pittsburgh Press. He took a hiatus from his engineering career and accepted a position at Central Connecticut State University as a professor of creative writing.
Blanco traveled the world and also taught at Georgetown and American universities, The Writers Center, and at the Arlington Country Detention Facility. Poems relating to his journeys through Spain, Italy, France, Guatemala, Brazil, Cuba, and New England comprised his second book, Directions to The Beach of the Dead (2005), which received the Beyond Margins Award from the PEN American Center for its explorations of the ideal of home and connections sought through place, culture, family, and love.
In 2004, Blanco returned to Miami and resumed his engineering career while writing ar night. He completed an electronic chapbook of poems, Place of Mind. A move to Maine brought Looking for The Gulf Motel. Published in 2012, it related the author's complex navigation through his cultural, sexual, and artistic identities.
After the re-election of President Barack Obama, Blanco was chosen to serve as the fifth inaugural poet of the United States, following in the footsteps of such great writers as Robert Frost and Maya Angelou. Blanco wrote "One Today,"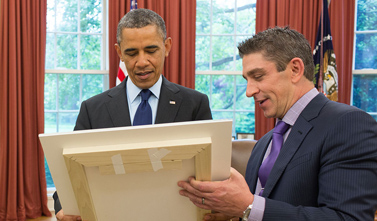 an original poem for the occasion, which he read at Obama's inauguration ceremony at the Capitol on January 21, 2013. That day confirmed him as a historical figure: the first Latino, immigrant, and gay writer bestowed with such an honor, as well as the youngest ever, at the age of 44. In his first prose publication, For All of Us, One Today: An Inaugural Poet's Journey, Blanco shared the emotional details of his experiences as inaugural poet, reflecting on his understanding of what it means to be an American and his life-changing role as a public voice.
"Blanco's contributions to the fields of poetry and the arts have already paved the path forward for future generations of writers," noted President Obama.
Since the inauguration, Blanco was named a Woodrow Wilson Visiting Fellow and has received honorary doctorates from Macalester College, the University of Rhode Island, and Colby College. His most recent book,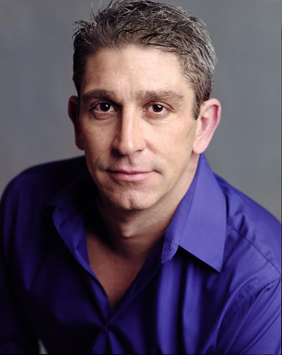 The Prince of Los Cocuyos: A Miami Childhood, is a memoir that explores his coming-of-age as the child of Cuban immigrants and his attempts to understand his place in America while grappling with his burgeoning artistic and sexual identities.
He is currently collaborating with renowned illustrator Dav Pilkey on a children's book of his poem "One Today," to be published in the fall of 2015.
Blanco continues connecting communities through the art of his occasional poetry. To help heal the emotional wounds of the Boston Marathon bombings, Richard wrote "Boston Strong," a poem he performed at the TD Boston Garden Benefit Concert and at a Boston Red Sox game at Fenway Park. He has also written and performed occasional poems for such organizations as Freedom to Marry, the Tech Awards of Silicon Valley, and the Fragrance Awards at Lincoln Center.
Back